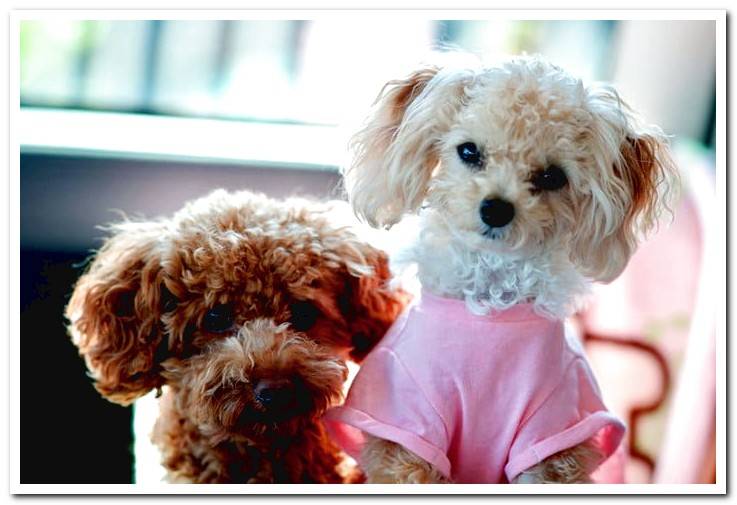 Are you looking for a perfect name for your dog? This is one of the most difficult tasks, it is not something as simple as it is sometimes painted, where a name is chosen that magically comes to mind.
There are many names for original small dogs and many ways to choose the right one, for example, based on the color of their fur, if they have a lot of hair or little, the breed you choose, their behavior, some characteristic in their behavior, if they are large like a Doberman or small how a Westy, etc…
Another easy way to make this decision is to see the names of famous small dogs, perhaps one of these seems perfect to you and you want to give it this name. Below from I'm a dog We will give you a list of possible names for your dog, very fun and original, so you can choose the one you like the most or have an idea of ​​what names to choose.
Index of contents
1

How to choose the name of a small dog?

2

TOP Names for Small Dogs

3

How to teach our dog the name?

4

Some names of famous dogs
How to choose the name of a small dog?
We understand this difficult decision, because it is not enough just to see a huge list of names, our dog must contribute a lot in this decision. We must be careful not to put too long names, since they only generate confusion to the dog, in addition, a long name with its small size does not go well.
Likewise, other useful tips are presented when selecting the name for your little dog:
Make sure that the words or the name are not habitual in your vocabulary, otherwise she will be constantly confused thinking that you are calling her. It happens the same way with the sounds you use frequently, do not associate it with its name to avoid confusion.
Choose an original name, never use that of a human. The person may consider this an insult, in addition to when you call him, your dog will also come to you.
The name should preferably not exceed the two syllables, this way you will be able to understand it more easily and respond to it. It should be a clear sound that they can identify.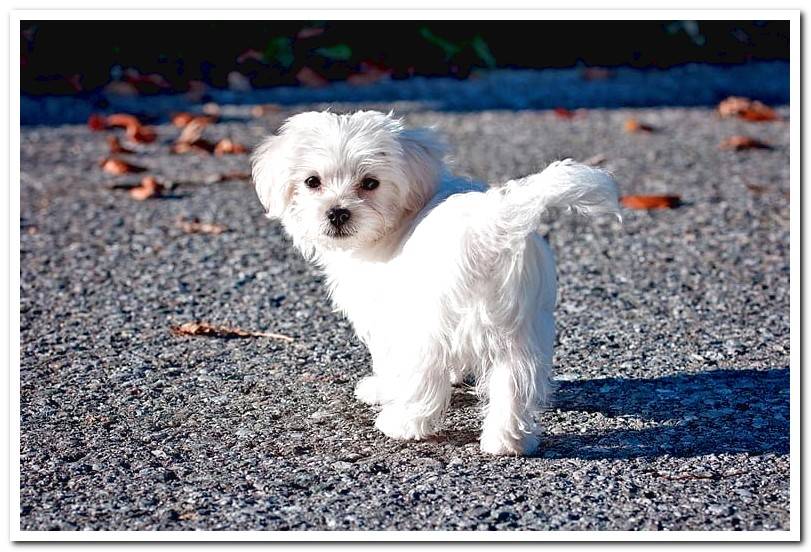 TOP Names for Small Dogs
A dog needs a name that matches its size, below is a list of names that are fun and appropriate for this type of dog:
| | | | | |
| --- | --- | --- | --- | --- |
| Breeze | Pellet | Bindy | Billu | Chloe |
| Cloy | Conny | Cloti | Chiqui | Cuki |
| Cora | Spark | Diva | Yoshi | Little girl |
| Lilly | Lisi | Yumi | Yara | Naty |
| Luli | Laila | Shandy | Percy | Holly |
| Mixi | Fluff | Sami | Kiti | Puppy |
| Tita | Lola | Mimi | Perlite | Coconut |
| Golfi | Sugar | Moon | Mint | Nana |
| Flea | Asha | Auri | Chocolate | Choco |
| Daky | Emi | Fifi | Gia | Janis |
| Kelly | Kim | Bruji | Nala | Cute |
| Princess | Rita | Sasha | Yuki | Toto |
| Velvet | Yara | Percy | Gusi | Ava |
| Violet | Samba | Keithy | Dora | Ayla |
How to teach our dog the name?
It is important to always use positive, fun and of course effective methods. One way to teach the name is with dog treats, you will only need:
Deciding on the name you want Call your dog, when she looks at you or responds to the name give her a treat
Repeat this procedure daily
Use the same training method and you will see that it is effective and fun for both
Some names of famous dogs
Sure some of these names will bring you memories and others will sound familiar to you:
Queen: Of the lady and the tramp
Laika: The bitch of Russian origin who traveled into space
Chiquita: Madonna's dog
Miranda: Paulina Rubio puppy
Munchie: The Shih Tzu of the famous singer Beyoncé