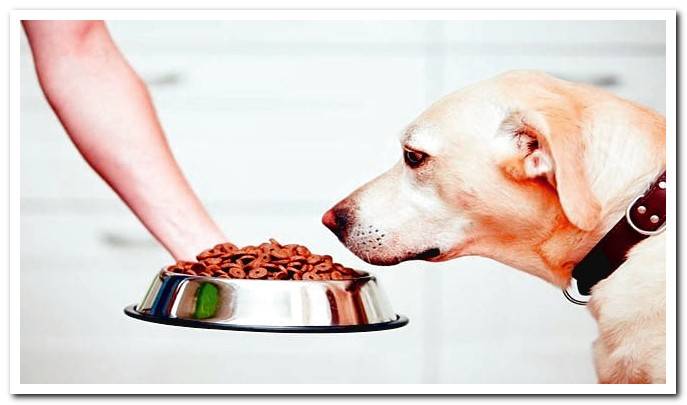 It is very likely that you already know the best-known brands of dog food on the international market, such as Orijen or Taste of the Wild. Or maybe those names don't ring a bell but you think that the best brands are the ones that have the best advertising campaigns, like Royal Canin. Or perhaps and it is already a lot to suppose, you think that any kind of feed works for your dog because it makes the poo well and maintains a normal weight, such as any of the feed that is usually sold in shopping centers or supermarkets.
The truth is that you would be quite surprised to know the real composition of the vast majority of dog food, but it will not be a pleasant surprise. Unfortunately for dog owners, dog food has become a highly lucrative business where the number of sales of the product comes first, together with the lowest possible cost of production in most cases.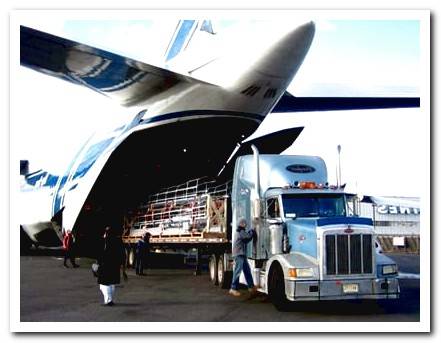 There are many companies that offer feed with the "made in Spain" brand (manufactured in Spain, for those who do not know English). Although as we have mentioned before, most are low or medium quality feed, as is the case with the vast majority of international feed (it is not something that occurs only in Spain, but is common throughout the world).
In order to distinguish a good brand / company of dog food from a more "normal" or "low quality" we must take into account many factors, factors that we will detail below for you to understand, before talking about Spanish companies which in our opinion deserve a special mention for offering quality products.
Naku
The great alternative to commercial feed is Naku, a company based in Vizkaya that dehydrates natural food and packages it so that we only have to add a little water from home, wait ten minutes and it will be ready to serve our little furry .
This type of food does not go through industrialized processes nor are it subjected to extruded processes, which is why they preserve many nutrients of high biological value, without a doubt it is the "black leg" of dog food.
Among their ranges we can find everything, meat, fish formulas, specific for puppies, for sick dogs, etc … They offer a wide range of possibilities and can also advise us without obligation, simply contact them.
In addition to being a company that offers high quality products, it is a charitable company that does not manufacture its products abroad, thus employing many people, collaborating with our economy.
Altudog
Altudog is not a company dedicated to the elaboration of commercial feed … but to the elaboration of dehydrated food suitable for human consumption. This already says a lot about the quality that we can find in the products of this company, since they do not use by-products of any kind or animal meal. It offers a natural diet, free of preservatives and artificial colors, suitable for human consumption and made in plants for human consumption.
It offers three specific products for each stage of your dog's life. Junior for puppies and young dogs, Relax for dogs with normal physical activity and Sport for dogs with great physical activity.
This company offers a very good customer service, as well as being very clear and precise when it comes to providing all the necessary information about its products.
The value for money is very good, bearing in mind that we are talking about top quality products, far superior to any super premium feed. The main raw material of its ingredients, the "Wagyu" ox is raised by themselves, and the fruits and vegetables used are from local suppliers. Made in Spain, it provides employment and benefits to the country. It also does not go through intermediaries, avoiding cost overruns.
Dingo
Dingo is a company with a long time and high recognition in the dog food sector, it has its own factories so it can boast of making its own products. We recommend one of its high quality ranges, Dingo Natura Diet. It offers feed made with quality products, specifying its content. It has a wide range of feed to choose the one that best suits our dog based on its energy needs or state of health.
The Natura Diet range does not contain corn or wheat, with very low biological value for our dogs. As a carbohydrate source they use rice or potato, highly digestible and assimilable.
This company offers a good and personalized attention service. We can see the details of each well specified feed on their website or contact them and ask for completely free advice.
The quality-price rate is good. It is a product made in Spain, so we not only promote the growth of our economy but we also make sure that we do not pay extra charges for being imported from abroad and we promote employment.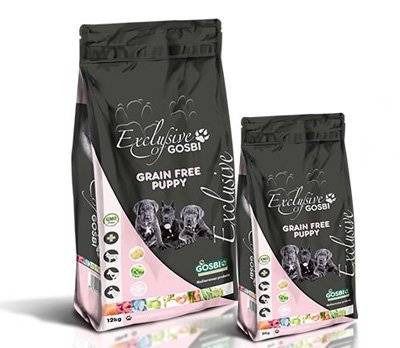 Gosbi Exclusive & Grain Free
Exclusive and Grain Free are ranges of the company Gosbi that offers dog food made with quality products, without by-products (legs, feathers, beaks, etc.). Specifically, we have focused on "Exclusive Gosbi chicken and rice", which we found to be of good quality and with well-detailed ingredients, although at general levels the entire Exclusive and Grain Free range enjoys good quality.
So our opinion on Gosbi dog food it is good in most of its varieties. Being the Grain Free the one with the highest quality.
The value for money is reasonable and, like the other companies mentioned, it is manufactured in the Spanish state. So in addition to saving import costs, we contribute to improving the national economy, which is not only looking for national growth but also for the employment of many people.
Their customer service is effective and personalized, something very positive in any company in the sector, since it can solve our personal doubts and advise us on which product may be the most suitable for our dog.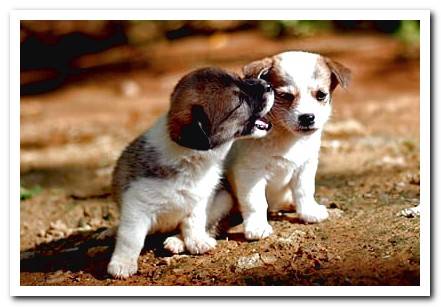 Of course there are more feeds made in Spain that enjoy good quality, but we cannot recommend them at the moment since they either do not specify all the necessary data to be able to evaluate them on their web pages, or we are waiting for them to send us that information we need to evaluate them.
We will add them as we can evaluate them and verify that in our opinion they are quality products.
What do I plan to stay with to feed my dog ​​well?
We invite you to visit their web pages, contact them if you have questions and try their products. We do not see any reason to buy feed of foreign origin having companies that offer good quality nationwide.
After conducting in-depth analyzes of their products and qualities, these are the companies that in our opinion are worth paying attention to before buying feed for your dog. We are evaluating and requesting information from many others to be adding companies to this list prepared by Dogsis.
Quality greatly influences your dog's health, so much so that it can save you a lot of money on veterinary expenses and lengthen your dog's life. Do you want the best for your dog? Give him quality food.
Eating well is not the same as simply eating.
From Dogsis.com we would like to thank all the companies that have answered our questions about nutrition and its manufacturing methods / ingredients used.