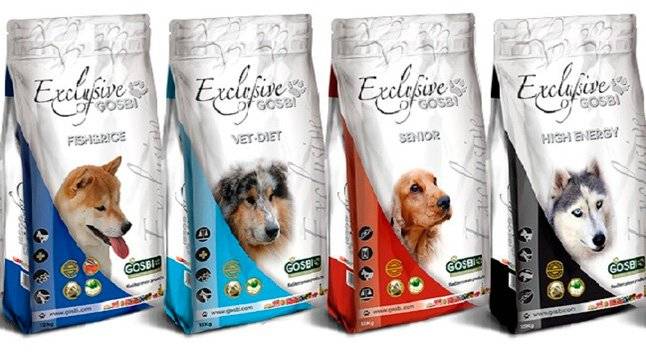 Many years have passed since he founded the Gosbi company in 2003, enough to be internationally known as a benchmark dog food company.
We are going to evaluate some of their products and contribute our own conclusions, we will see which are the best ranges and we will show the opinions collected by the entire network, in addition to our own.
Index of contents
1

Varieties of Gosbi dog food

1.1

What is the best variety of Gosbi?

2

Opinion on Gosbi dog food

3

Gosbi dog food analytics

4

Analytical of the variety Adult Fish Grain Free

4.1

Comments about Gosbi Adult Fish

5

Analysis of the Original Adult variety

5.1

Comments about Original Adult from Gosbi

6

Analysis of the Life Vital variety with Salmon

6.1

Opinion on Gosbi's Life Vital with Salmon range

7

Opinions about Gosbi

8

Conclusions
Varieties of Gosbi dog food
Within the GOSBI dog food brand we find a wide variety of ranges, which they vary in quality depending on our choice.
Some of these ranges we would not use with our dogs at a particular level, others however. Let's see what their ranges are and what makes the difference between them.
Exclusive Grain Free: Depending on its ingredients, it is the top range of the brand. The one that provides the highest quality in its recipes at a nutritional level.
Gosbi Exclusive: It is almost at the same height as the previous one in terms of quality, with the difference that this range does contain cereals (and many).
Gosbi's original: We find it a bit inferior than Exclusive at the ingredient level, especially since we do not clearly specify what type of meat they use.
Gosbi's Life: Without a doubt it is the economic range of Gosbi and it shows, its ingredients are not the most recommended since it does not use high-quality ingredients, but flours and derivatives.
Fresko de Gosbi: A range of wet food so that our dogs can enjoy fresh food. We liked this range a lot although given its compositions it cannot be considered as a food for daily use.
What is the best variety of Gosbi?
Each dog has its own "best variety" since each one has its nutritional needs, this means that the range that can be considered the best for our dogs It can be very different from what your dog really needs.
Analyzed all the ranges, we have a very clear opinion on Gosbi, Exclusive Grain Free Adult Fish It has seemed to us the most complete and healthy, at a nutritional level.
Other varieties of the same range and other lower ranges are also recommended.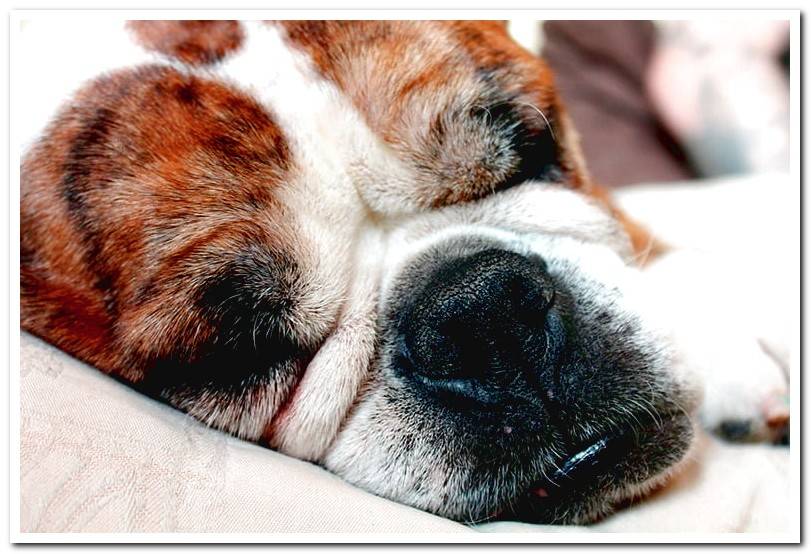 Opinion on Gosbi dog food
Knowing that dogs are carnivorous animals and as such, their main source of food must be high-quality meat, we have proceeded to assess the quantities and qualities of the meat products used in its ranges.
Overall, our opinion on Gosbi dog food is good. It is a brand that offers cheaper and functional ranges, better quality. Along with higher quality ranges and in function, a little more expensive.
We see some practical examples on several of their products, going into matter according to ingredients shown on their own website Gosbi.com.
Gosbi dog food analytics
According to Spanish law, the label of dog food must show its ingredients in order from highest to lowest, so that the main ingredient It must be in the first position.
However, this law also gives rise to many marketing tricks, since it does not clearly specify how they should refer to the ingredients.
Analytical of the variety Adult Fish Grain Free
Comments about Gosbi Adult Fish
It is undoubtedly a good quality dog ​​food, with a high percentage of high quality protein (dehydrated salmon and fish) in addition to highly recommended fruits and vegetables in dog food.
Our opinion on Gosbi in its Grain Free range is very good, but this product in particular seems excellent to us. We would certainly feed our dogs with the without the greatest concern (healthy dogs that do not have intolerances or health problems that require a specific diet).
In addition, since it is made with fish and contains abundant Omega fatty acids, this product will help to improve the shine and care of the dog fur and fur.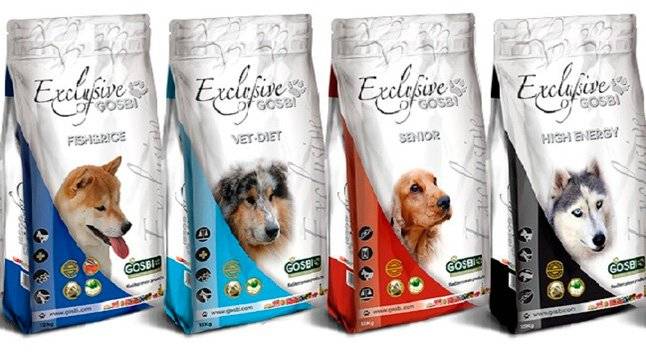 Analysis of the Original Adult variety
Comments about Original Adult from Gosbi
Going down to the Original range of Gosbi we have seen how the quality of its varieties is decreasing. In this example we see that it is not specified whether it is chicken flour, of by-products, of fresh meat … they simply limit themselves to putting "protein", something that already makes us suspect low quality.
In addition to containing 23% corn, we must add the percentage of rice, which is also not present. Rice is a high-quality cereal, however corn has a low biological value in dog nutrition. It is used more as a filler.
In this canoe we would not feed our dogs with this product, since it is clearly of inferior quality and is not clear on its ingredients.
Analysis of the Life Vital variety with Salmon
Opinion on Gosbi's Life Vital with Salmon range
The quality order of the ingredients is fresh meat / dehydrated m
eat / flours / by-products and derivatives. So that even having 24% chicken flour, the quality of this product It can be improved.
Corn flour is together with the rice and wheat, our main concern. since they suppose an excess of totally unnecessary cereals. This indicates that it is a highly improvable product, always in our opinion.
Opinions about Gosbi
We have investigated a little online looking for the opinions of different users of these products, to see what they think and how their dogs have been doing.
These are the opinions on Gosbi brand most relevant we have found, how you see, quite good in general.
You can click above to enlarge the photos / opinions:



Conclusions
In our opinion it is a brand of dog food that offers varieties adapted to all budgets, being the cheaper varieties those that show the worst quality in their ingredients.
And the most expensive varieties economically speaking, the ones that better composition present. Obviously it is a brand that offers some high quality varieties, far from the inadvisable supermarket brands such as I think Compy for dogs.