LUPANAN is a family dog food company that offers quality dog food and snacks, as well as accessories for other animals such as cats and horses.
It is a product made in Germany, with all the guarantees and quality controls that this entails. Imported to Spain in refrigerated trucks to keep all its nutritional qualities intact.
One of the main qualities of the dog food offered by Lupean is its innovative pellet system, which avoids subjecting the food to high temperatures and unnecessary extrusion that can end much of the natural bacterial life and vitamins that they contain.
Its wide range of products and its excellent customer service makes Lopsan an excellent alternative when it comes to choosing our dog's diet.
All shipments go in protective boxes to prevent heat or external factors from spoiling your products during transport. Taking care of food from the moment it arrives at its facilities until it is received by the client, to keep intact all its nutritional qualities intact is a great point in its favor.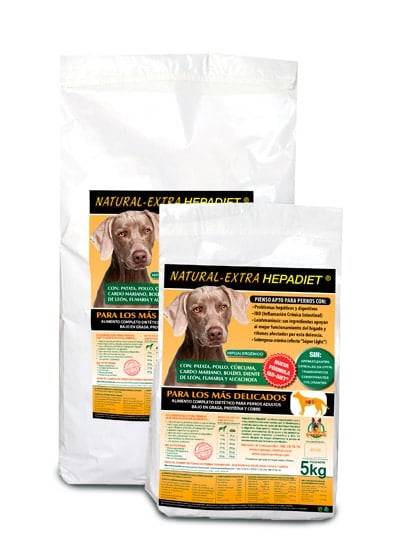 Which one would you recommend for dogs with high physical activity?
I would recommend the "Natural-Extra Energy" because it has high protein and fat. But it is important that this feed is given only to dogs that burn energy, otherwise we will be feeding a dog that does not burn and that will be harmful to their health, kidneys, it will become restless and nervous. Whoever receives more food from the energy they burn, begins to create reserves, that is, fat.
Is there a chance to try Lupean feed without having to buy a sack of food?
Yes, it is possible because we offer samples. Although we have a very high palatability acceptance, (98%) we prefer that people first test the feed with the samples and, although the samples do not allow us to see the results of the feed in the dog in the long term, at least they allow us to see if they like it or not, and then buy the feed or not.
We charge 6 Euros to send the samples, that is, we only charge shipping costs because in the past we sent samples completely free and received 40-50 orders per day. Great abuse had been created for being 100% free. This was a huge expense for me. So when someone asks for samples and pays the 6 euros for them later when they make their first purchase they are discounted, in this way we were able to regulate the exaggeration of sample orders. Now who asks is because he is really interested.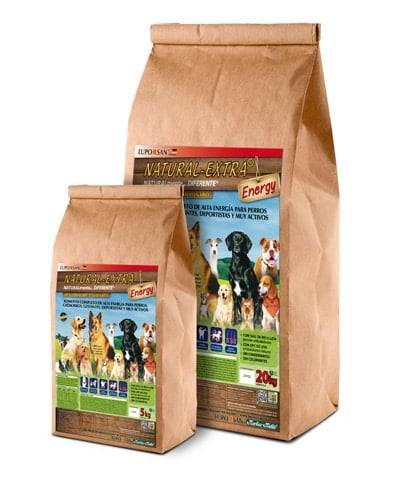 On the quality of the ingredients that Loposan uses … What type of ingredients do they use to make feed?
The ingredients used by the parent company are usually the majority of German and European origin, with the exception of ingredients that are not grown in Europe, such as some herbs or the Perna Canaliculus mussel meat that comes from Australia. These ingredients should not be very "industrialized", it is required that they have been cold-made, as is the case with oils, first cold-pressed.
The meat must come from establishments for human consumption and of very high purity and quality. For example, our company rejects fraudulent offers in which they want to sell us chicken meat meals mixed with pork, feathers, or worse still with a high percentage of leather and bones and other waste or by-products. Our company usually visits and controls the suppliers of raw materials to control and verify the quality and compliance with national and European laws. In this sense, I am proud to work and represent the products of a company that takes love and respect for pets seriously when buying raw materials.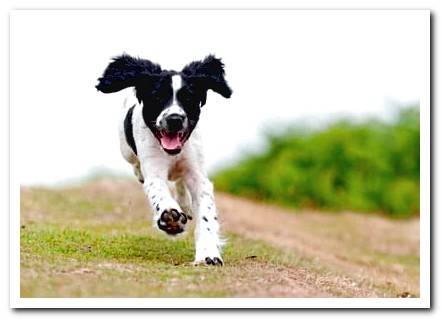 At general levels…. What would you say is the feed with the highest proportion of meat in the entire Lupean range?
It is Natural-Extra Energy with 33% dehydrated meat in total, obtaining approx. 30% crude protein. But be careful, because if we use dehydrated meats, only with a percentage of 23 to 25% of dehydrated meat can we reach a protein percentage of 24% – 25%.
If we added 40% or more of high quality dehydrated meat to our feed, we would be talking about 40% to 45% of crude protein!, Which would not be healthy for a dog if it is not an athlete who burns a lot of energy for day. Feed with a lot of meat and therefore with high protein should be used with caution. Sometimes customers, breeders or production companies believe that because they put more meat (if they really put it) or is what they say on the label, it is more impressive, better or more efficient. We have to be very careful with protein! Not always MORE, it means BETTER.
The ideal is 23% to 26% dehydrated meat for dogs with a normal life activity, thus giving a percentage of 23% – 25% of crude protein, which is ideal for our dogs and for the climate in Spain. More protein and fat is more acceptable to dogs that live in Siberia or Canada. And let's not talk in summer with 40ºC because even 25% of crude protein and more than 14% of crude fat can be high! It would be like eating a stew in the summer!
Some feed details the total percentage of ingredients and some do not (on the web) Is there a reason for this?
I believe that it is a failure or oversight, even on the part of whoever takes the issue of maintaining a website. In any case, it is useless to hide data when by law we are required to declare some values in the bag.
We have discovered in the past that what it declares in the feed bag, had not coincided with what the Web stated. A customer warned us of this bug and we corrected it immediately. It is difficult to be in everything … On the other hand I tell you that the German company is very careful and prudent when it comes to declaring the ingredients for a matter of protecting their formulas. This does not mean that it contains "bad or forbidden" ingredients it is about protecting yourself from copycats. Coca-Cola does not give its formula completely and openly to the public!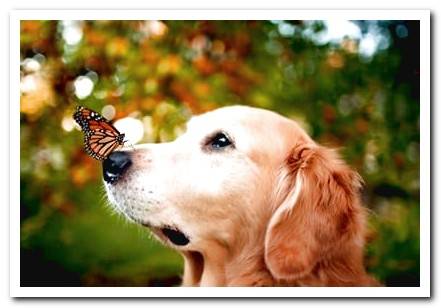 What do you think about the alternative to the feed: BARF Diet, which consists of feeding our dogs fresh and natural food?
I think it is a very good alternative for those who have time to buy these raw ingredients and prepare this diet. I do not practice it for lack of time although sometimes, once a month I give my dogs some raw ribeye or fresh bone from the butcher to give them something different or a prize. I do this only in winter.
The feed was created especially for owners who do not have time and giving a well balanced and complete feed saves them a lot of time, it is clean and easy to manage. In summer with the heat it is more delicate to give BARF. You have to be very careful with these types of diets that require much more attention, cleaning and hygiene. I believe that a good feed, really truly made with the best ingredients, would have nothing to envy to the BARF or ACBA diet.
In Germany with our feed we have customers with long-lived dogs, who visited the vet as little as possible. Of course, if we compare the BARF Diet, with poor quality or cheap feed, naturally the BARF di
et is the best! In Germany we had an advertisement that said: "BARF diet dried and pressed in our feed"
For those who are not using Lupean Any advice / comment?
If they are using another brand and they are doing well, and if their dogs are healthy, their coat glows, without digestive or urinary problems or allergies, I advise them not to change. Lupean is not the only feed, there are some very good feed on the market.
We have had some cases of dogs that Lupean did not sit well with and with other brands they were great! Why not? But if your dog has digestive problems, lack of shine in the hair, bad breath, abundant hair loss, joint problems, sadness or bad mood, little vitality, the occasional diarrhea, vomiting, allergies etc, only in this case I would simply encourage you to try our feed as an alternative.
If your dog doesn't eat LUPOSAN yet, it's because he hasn't tried it yet! In Germany the word got out that our feed was not well regarded or recommended by some vets, because in general a dog that ate Lupean only went to the vet to be vaccinated! We have lots of cases of dogs with some of the above symptoms, which changed dramatically when we started with our food.
I am a fan of our products and it is logical that I do not speak ill of them, not because I sell them but because I am convinced of the quality and seriousness of the German company in producing pet food. I especially recommend our Natural-Extra line, produced exclusively for us by Lupean / Markus-Mühle from Germany, which at our request contain, as our brand says, many "EXTRAS" for example: chondroprotector, medicinal herbs and extra natural ingredients that they benefit the health and longevity of our beloved pets.
But for those who are using Lupean or Natural-Extra I advise you to weigh the feed because our feed, as it is not extruded, is heavier and more compact. That is to say that if we take two equal meters and one meter we fill it with our feed and the other meter with another feed and weigh them, surely our feed will weigh 400 gr, and the other feed 250-300 gr. This can cause that, without knowing it, we are giving more feed than what corresponds to a dog, which will cause it to defecate more and drink more water than normal and also make more pee and that it can put on weight.
We also advise that the daily ration be divided into two daily rations, and that after eating they have subjects or at home so that they take at least an hour's pause to prevent stomach torsion.
Another advice is to never leave our feed in the car, especially in summer, to keep it in the original box, to close it well after removing feed to avoid pests or flies from entering the bag and contaminating the feed. Never put it in a plastic container, our feed, because it is natural, needs to breathe, otherwise it can transpire and the humidity that causes the growth of mold or fungi.
That they avoid buying our feed in other European countries, although they can save a couple of euros because our feed is not suitable for long trips, and less in summer! In addition, these LowCost online shops use low-quality materials, packaging and transportation companies to offer lower prices than normal. Then if they have problems it is very difficult to claim them. We cannot attend to these types of claims, even if it is our brand if they come in other ways without the quality and safety controls with which we work. We work and manipulate our products according to the quality and category that they have!
Conrado Grandville
Director of Lupsan Ibérica

From Dogsis.com we want to thank Conrado and the entire LUPOSAN team for their dedication, time and patience with us. A great interview that surely will not leave anyone indifferent.
If you liked the article and found it useful, help us keep the web going! : Give "Like" or Share it on social networks 🙂 Thank you!