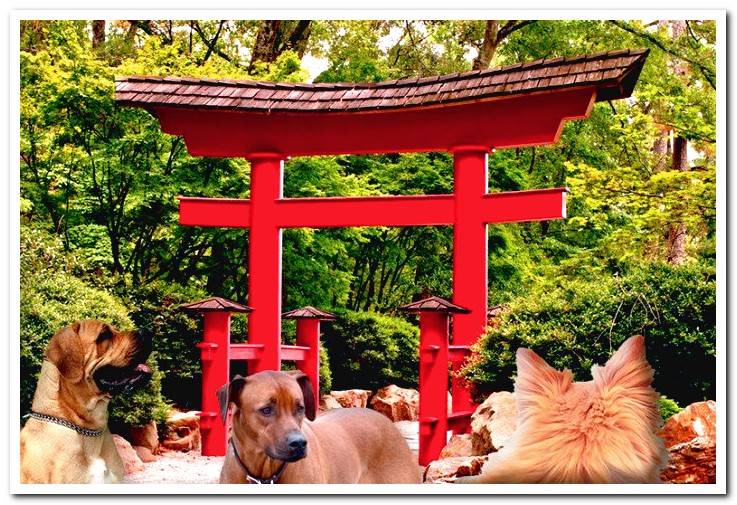 Japanese dog names are an interesting option if you want your pet to have an original name. Japanese is a melodious language that is gaining more followers among Spanish speakers every day.
Do you want to know some names in Japanese and their meanings? Choose the most original name for your dog! But remember that you should choose one that in a way describes your physique or character, so it will be totally personalized.
Index of contents
1

Recommendations for choosing your dog's name

2

Japonenes names for male dogs and their meaning

3

Japoneness names for female dogs and their meaning

4

Japanese anime names for dogs

4.1

Anime names for male dogs

4.2

Japanese anime names for female dogs
Recommendations for choosing your dog's name
Adopting a dog is an exciting experience. Among all the things you need to do before taking it home, like getting food and water containers, buying a bed, and determining the space it will take up, choosing the name is an interesting task.
Before choosing a name, keep these recommendations in mind:
Dogs remember names with a maximum of two syllables more easily, prefer those that are short.
Choose names that contain the vowels a, e, or.
Prefer those names that are easy to pronounce for you, that will prevent you from changing the sound every time you call your dog.
Japonenes names for male dogs and their meaning
There are many names for male dogs in Japanese that you can choose for your dog. Choose one of these according to the meaning that most appeals to you.
Kiko: means illusion and desire
Takeo: means warrior
Osama: means king, ruler
Nobou: loyal, faithful
Tanuli: raccoon
Hotaru: Firefly
Akai: bright
Gin: silver
Nezumi: mouse
Chie: wisdom
Koichi: the prince
Nobu: faith
Daiki: brave
Kazu: happy happy
Ryuu: dragon
Saru: monkey
Yoshi: well well behaved
Kenji: intelligent
Hiroshi: generous, kind
Inu: dog
Ronin: wandering and masterless samurai
Yoshito: formal, correct
Kitsune: Fox
Isamu: warrior, fighter
Kane: gilded or golden
Aki: autumn orange
Takao: means loyal, faithful
Kuma: bear
Gohan: means rice
Sika: deer
Ayumu: dreamer
Shiro: White
Tanpopo: dandelion
Karsu: victorious
Kasumi: fog
Kori: ice
Kichiro: lucky
Isamu: brave
Kirin: giraffe
Hikari: light
Kotarou: small dog
Daiki: courageous
Raion: Lion
Taka: hawk
Hayato: courageous
Kuro: means black
Takara: treasure
Mamoru: protector, guardian
Sensei: teacher
Nao: kind-hearted or noble
Tadashi: another name which means loyal
Kichiro: lucky
Iruka: Dolphin
Hibiki: echo
Japoneness names for female dogs and their meaning
If you have a cute little dog, there are also many names for dogs in Japanese that you can choose for her. Which one do you like the most?
Yukie: means snow
Haiku: name of a type of poetry from Japan
Midori: means green
Nekko: means cat
Naoimi: beautiful
Sakaya: fresh air
I take my: friend
Shinju: pearl
Estuary: trustworthy
Chiyo: eternal or eternity
Airí: Jasmine flower
Tomiko: lucky
Sanyu: cheerful
Himeko: Princess
Tamiko: exceptional
Uniko: coming from the sea
Eiko: beautiful, splendid
Kiku: chrysanthemum
Umeko: plum
Hany: honey
Sango: coral
Cho: butterfly
Nozomi: hope
Nishi: means night
Sato: sweet or sugary
Ichigo: means strawberry
Jin: loving
Mituko: luminous
Momoko: peach
Sora: sky
Ayama: fleur de lis
Ayaka: colorful flower
Hana: flower
Akemi: beautiful
Hitomi: beautiful
Izumi: water source
Aika: love song
Keiko: happy or happy
Haru: spring
Junko: pure
Amaya: night dew
Yoriko: trustworthy, honest
Yuko: funny
Hoshi: star
Nara: happy
Chiasa: dawn
Yasu: peace
Kichi: lucky
Shizu: quiet
Koko: stork
Kiku: chrysanthemum
Emi: full of beauty
Sakura: refers to the cherry blossom
Sachiko: means the one who is happy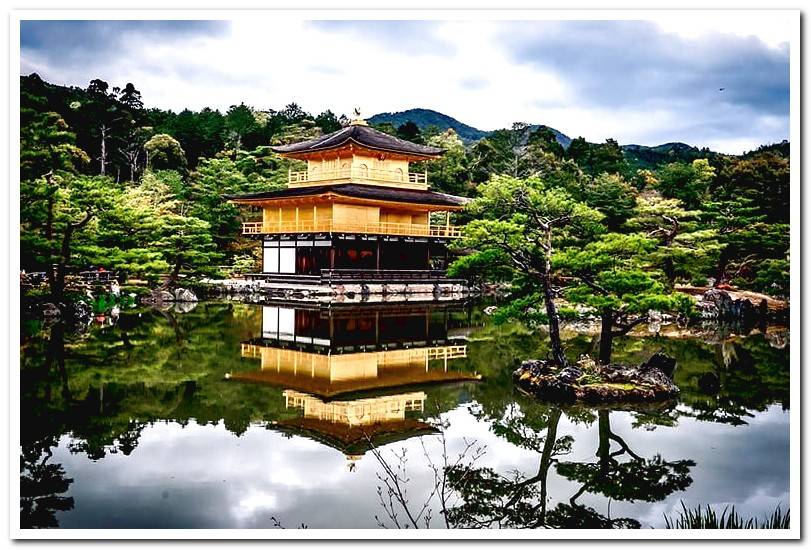 Japanese anime names for dogs
In addition to meaningful dog names, anime, or Japanese animation, is a source for many other ways to call your dog. Do you want your dog to be named after your favorite heroes. Select one of these anime names for dogs!
Anime names for male dogs
Goku (Dragon ball)
Syaoran (Sakura Card Captor)
Vegeta (Dragon ball)
Naruto (Naturo)
Sesshomaru (Inuyasha)
Light (Death note)
Kakashi (Naruto)
Ash (Pokemon)
Doraemon (Doraemon)
Kero (Sakura Card Captor)
Kohaku (Chihiro's Adventures)
Kenshin (Samurai X)
Shinji (Evangelion)
Sasuke (Naturo)
Gaara (Naruto)
Watanuki (XXX Holic)
Madara (Naruto)
Ciel (Kuroshitsuji)
Alucard (Hellsing)
Japanese anime names for female dogs
Nana (Nana)
Mass (Death note)
Kagome (Inuyasha)
Suzumiya (Haruhi Suzumiya's melancholy)
Chihiro (Chihiro's story)
Michiru (sailor Moon)
Bulma (Dragon ball)
Rei (Evangelion)
Usagui (sailor Moon)
Ino (Naruto)
Saori (Knights of the Zodiac)
Yuko (XXX Holic)
Tsunade (Naruto)
Tomoyo (Sakura Card Captor)
Haruka (sailor Moon)
Asuka (Evangelion)
Hinata (Naruto)
Misato (Evangelion)