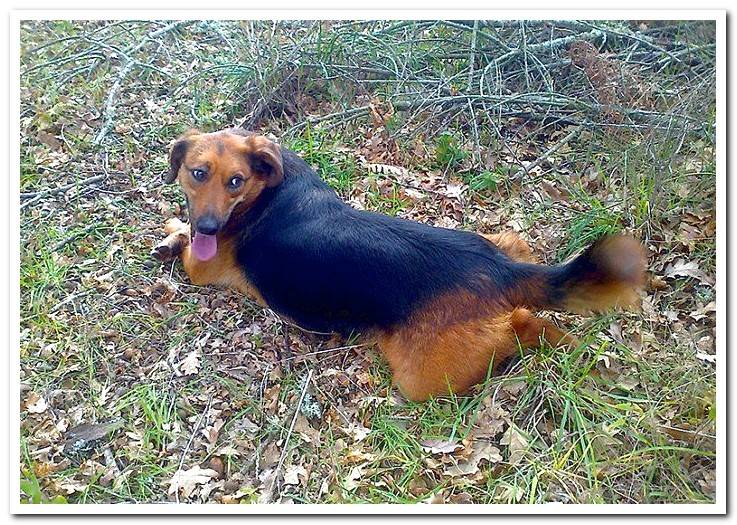 This beautiful dog is called Lupa and was born in August 2013. It weighs around 20 kilos making it medium in size.
The color of her hair is brown, tan and black. It is short-haired and sterilized.
Recommended for: People with experience and, better, without other animals or with dogs bigger than her.
Not suitable for inexperienced people or cats.
Hobbies: Lie on your stomach to have your belly scratched.
History
Lupa was born on the street. Daughter of an abandoned hunting dog, she was picked up at one month old after a neighborhood complaint. Poorly nourished, full of fleas and scabies, she needed treatment before she could be put up for adoption.
Character
She is a bossy bitch with her peers, to whom she can growl or bait her teeth if they don't obey her. Instead, very loving and obedient to people, she handles herself perfectly. He likes kids. Although he lives with cats he has come to chase them, that's why a home without them is safer.
Care
She is not used to being on a leash or living in a flat. It will be easier to handle as a single dog. You need an experienced adopter to help her adjust. Outside of her pickup, she has never been sick. She was born with an umbilical hernia that was corrected during sterilization. Her short shiny hair does not need care.
Contact
If you cannot host or adopt, please share Lupa among your social networks. This way it will be more widely available and with your help we will find a home for it.
Thank you