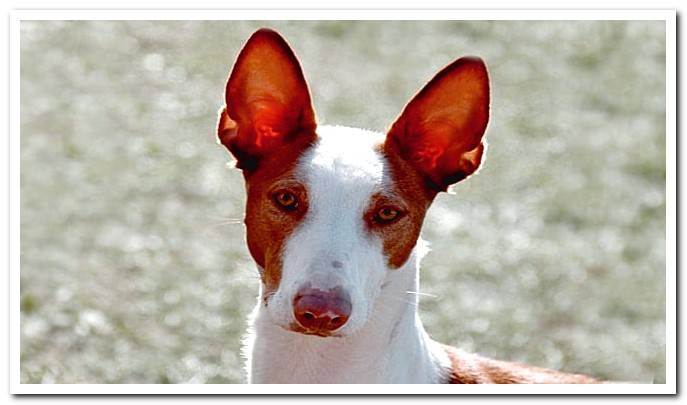 Perhaps it is the most complete hunting dog that exists. The Iberian Hound, also known as the Spanish Hoden or the Andalusian Hound, is a breed of dog that has been bred on the Iberian peninsula for almost three thousand years, although it is certain that its origins lie at the other end of the Mediterranean.
Not surprisingly, its appearance is very reminiscent of the pictorial representation of the god Anubis in Ancient Egypt.
His sharp intelligence and his fine nose have earned him to be considered an effective tracking dog, widely used in search and rescue. At the same time, he is a loyal and kind companion who will provide us with his company as a house dog.
Index of contents
1

Character of the Iberian Podenco

2

Physical characteristics of the breed

3

How to educate an Iberian Podenco?

4

Recommended care
Character of the Iberian Podenco
Intelligent, noble and always alert, the Iberian Hound has a very balanced temperament, always being submissive and extremely loyal to its owner, with whom it ends up establishing a strong bond.
However, this apparent docility of this magnificent dog is not a blank check: if a podenco feels punished or treated cruelly or improperly, it can break their friendship forever.
As good Dog born and raised for hunting is very resistant, tenacious and brave. It is not strictly a watchdog, although it can act as such if necessary. In fact, it can be quite rough and even aggressive towards strangers and other dogs, especially males, including those of their own breed.
The Iberian Podenco is a dog that enjoys family life. He likes to be with his own and go for a walk and run loose on the field. Thanks to your great sense of direction, you can walk far away from home and always find your way back.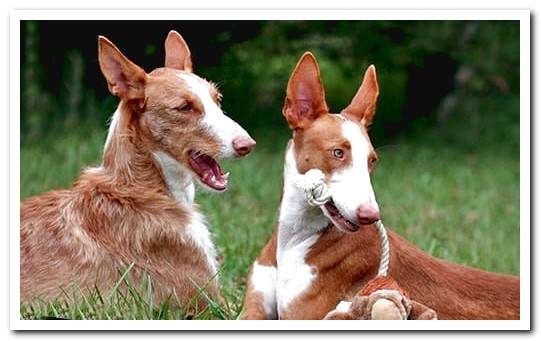 Physical characteristics of the breed
The size of the Iberian Podenco varies depending on each of the three varieties of which this breed is composed: the so-called large variety has a height at the withers of between 55 and 65 cm and a weight of about 27 kg in adult specimens; the medium variety has a height at the withers between 40 and 52 cm and a weight of 16 kg; Finally, in the small variety, the height figures range between 30 and 42 cm and the approximate weight is only 8-10 kg.
Regardless of its size, the body of the Iberian Podenco always offers a slim but robust appearance. Its head is conical and elongated, with a long thin snout and a pair of small ears turned inward and always erect.
The hair of the Iberian Podenco can be smooth and hard or long and silky. The coat color is generally white or tan.
How to educate an Iberian Podenco?
The Iberian Hound has a great capacity to receive training. For training to be effective, it is necessary to influence the stimulation of the dog's natural instincts. It is of utmost importance to be very clear and consistent from the beginning with the orders we give you.
It can be said that the Iberian Podenco is already born practically taught as far as hunting works are concerned. Instinctively, this smart and persevering dog is able to guide and track a piece for hours, traveling long distances and without stopping until he reaches his goal. Unlike greyhounds, you can also do it at night.
In any case, it is always better to take charge of your training since you are a puppy. The necessary socialization process must begin before the dog is three months old, teach him to answer the call and reward him with loving gestures and small rewards. In this educational process it is very important to avoid violence or too harsh an attitude if we want to obtain a positive relationship from our group.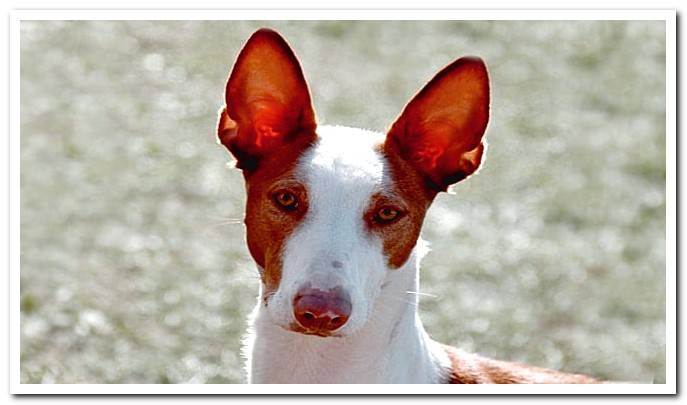 Recommended care
The condition of the Iberian Podenco as a hunting and field dog is an added advantage for its health, generally good. This breed does not usually present hereditary problems and is not threatened by many of the diseases and disorders that do affect other dogs.
That does not mean that we can completely neglect our Iberian Hound. For example, you have to be very careful during the summer months to avoid heat stroke : it is advisable not to subject him to excessive physical exercise in the central hours of the day, to ensure that he always has water within reach and to find him a cool and shady place in our patio or garden.
Despite his physical strength, he is prone to acute limb injuries and foot pad injuries. It is therefore recommended that we always have a good antiseptic on hand.
Finally, it should be noted that it is advisable to brush the hair of our hound with a rubber glove or a brush, especially in times of molting. It does not need to be bathed too often (once a month should suffice), just enough to maintain coat hygiene.