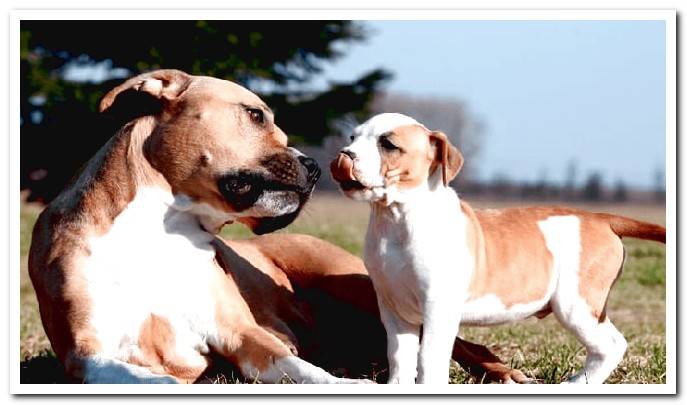 Currently, the current legislation in Spain on the possession of potentially dangerous breeds of dogs "PPP" consists of three sections. The first determines which varieties are considered potentially dangerous.
Below are the procedures and conditions that citizens who want to adopt one of these dogs must comply with. A third section details the mandatory security measures that you must apply every time you go for a walk with him. Let's see in detail everything you need to know to obtain your PPP license.
Index of contents
1

How to obtain a PPP license in Spain

2

Health certificates

3

How to start the process?

4

Safety rules for a potentially dangerous dog

5

What is a potentially dangerous dog?

6

What races are considered PPP in Spain?
How to obtain a PPP license in Spain
Article 3 of the law that regulates the possession of a PPP in Spain establishes the following prerequisites for the issuance of a license:
Be of age.
Not having been convicted of crimes of homicide, injury, torture, against liberty or against moral integrity, sexual freedom and public health, association with an armed or drug gang, as well as not being deprived by a judicial resolution of the right to keeping potentially dangerous animals.
Not having been sanctioned for serious or very serious infractions with any of the accessory sanctions provided for in section 3 of article 13 of Law 50/1999, of December 23, on the legal regime of potentially dangerous animals. However, it shall not be an impediment to obtaining or, where appropriate, renewing the license, having been sanctioned with the temporary suspension thereof, provided that, at the time of the request, the suspension sanction previously imposed has been complied with entirely.
Have physical capacity and psychological aptitude to keep potentially dangerous animals.
Accreditation of having formalized a civil liability insurance for damages to third parties with a coverage of not less than one hundred twenty thousand euros (€ 120,000).
This license, which is personal and non-transferable, is valid for 5 years. It can be renewed for another similar period, as long as the person continues to meet the aforementioned requirements. Likewise, any change in the data of a license must be notified by the holder within 15 days.
Health certificates
To take the license you must also prove that you have the appropriate physical and mental conditions. For this you must present the following certificates:
Physical fitness certificate: Various tests are carried out to check your visual, auditory, musculoskeletal and neurological capacity. Likewise, it will be evaluated if you have perceptual-motor difficulties for decision-making or if you suffer from any incapacitating disease to control a PPP.
Psychological aptitude certificate: detect if you have behavior problems, personality disorders or other conditions that may limit the full use of your mental faculties.
The recognition centers to process them are the same ones that assess the ability to drive a vehicle. The law also specifies that the autonomies can choose to accept certificates issued by medical or psychology graduates.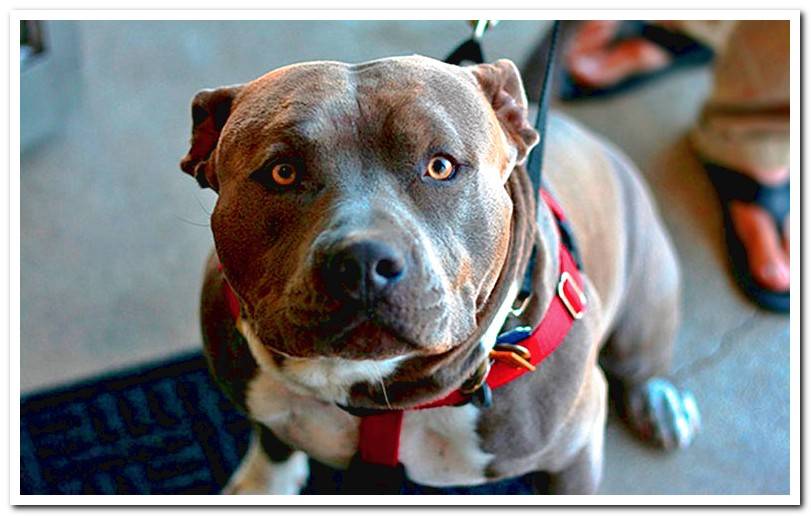 How to start the process?
You can start the process at your Town Hall, where you can also find out about everything related to the process to obtain a license for potentially dangerous dogs. The documents to present are the following:
DNI, NIE, Passport or other form of identification
Fill in the corresponding form
Proof that the dog has an identification microchip installed (usually provided by the breeder)
Physical and psychological fitness certificate
Criminal record. This can be done electronically in some municipalities
Proof of insurance for PPP
Once it is verified that everything is in order you can welcome the new member of the family. Yes, Your obligations do not end here, as you must comply with various provisions and security standards.
Safety rules for a potentially dangerous dog
The fundamental measures to avoid incidents with a PPP must be taken, especially when the dog is on public roads:
They should always muzzle and never take it off. This involves not giving them food in public.
You can only walk to a PPP who has the license. You must take it with you on every walk with your dog, along with the registration in the Town Hall register.
It is not allowed to go out with a PPP using extendable straps or more than 2 m in length.
Never walk two potentially dangerous dogs at the same time if you go alone.
A dog of these characteristics cannot be carried by a minor in any case.
These dogs are not allowed to be loose or outside private areas, even if they are properly delimited.
If the dog is lost or stolen, the Police or the City Council must be notified within a period that must not exceed 48 hours.
Failure to follow these regulations may result in loss of the license; that is, the impossibility of continuing to live with your dog. Too imply fines ranging from 2,400 to 15,000 euros or legal consequences in case the dog causes injury or damage.
What is a potentially dangerous dog?
A potentially dangerous dog is one that belongs to breeds that due to their own characteristics, both physical and behavioral, can cause injury to people, other animals or damage to third party property.
The traits that are taken into account to classify a breed as dangerous are the following:
Anatomy: they are muscular, robust and athletic dogs; with a square head, a wide and resistant neck, a short back, a solid and deep chest. They have powerful jaws and a large mouth. Also, its weight is over 20 kilos and the height at the withers (between the ground and the beginning of the neck) is between 50 and 70 cm. The perimeter of the thorax can reach 80 cm.
Hair: they are short-haired specimens
Character: They have a marked temperament and great value. They tend to have a dominant behavior.
What races are considered PPP in Spain?
The PPP regulation in Spain considers that there are eight breeds that fall within the category of potentially dangerous dogs. These are:
Pit bull terrier
Staffordshire Bull Terrier
American Staffordshire Terrier
Rottweiler
Argentine Dogo
Fila Brasileiro
Tosa Inu
Akita Inu
However, this list varies between the different autonomous communities. The Barcelona consistory, for example, adds eight others to these eight races:
American Bully
Bullmastiff
Doberman
Dogue de Bordeaux
Neapolitan mastiff
Presa Canario dog
In the Valencian Community, the Mallorcan Prey Dog is also considered dangerous. Therefore, if you are thinking of adopting a dog with these characteristics, the best thing to do is consult your Town Hall to answer any questions about it. There they will also indicate what the requirements are to obtain a license.