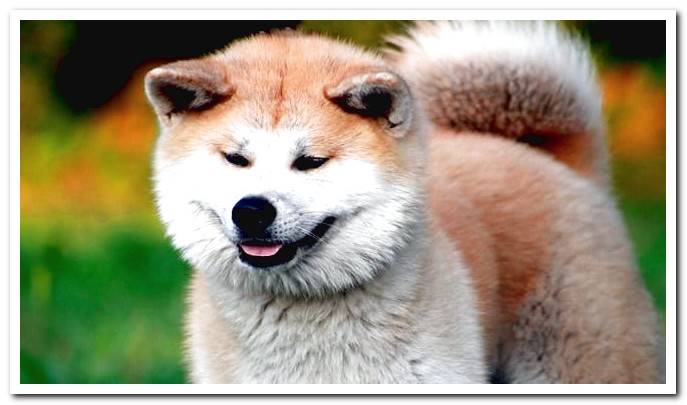 Known worldwide for the movie "Always by your side", Hachikō has appeared in numerous series and video games. It is not for less: its history has captivated millions of people and it is one of the most famous dogs that have ever existed.
But what is the true story of Hachikō? In this post we will explain why it is so popular, what Hachikō was like and where his remains are located, in addition to other curiosities related to this faithful dog.
Finally, we will talk about other cases similar to Hachikō that have occurred in different countries, including Spain. Will you join us on a journey back in time to 1923? Right away we explain why.
You may also like: The Akita Inu race
Index of contents
1

A movie story

2

Five curiosities about Hachikō

3

Other cases of faithful dogs like Hachiko
A movie story
In November 1923, Hachikō, a dog of the Akita Inu breed, was born on a farm near the current Japanese city of Odate. He was adopted by Professor Eisaburō Ueno, who received him at the Shibuya station after two days of hard train travel.
Hachikō was very weak and Ueno took great care of him. In a short time he had recovered and did not detach himself from the teacher, who accompanied him every day to the same station to dismiss him and receive him from work.
This same scene was repeated almost daily until May 1925, when the professor died after suffering cardiac arrest while teaching at the University of Tokyo. Ueno was no longer able to return to the station and Hachikō remained waiting for him there for almost 10 years.
His presence did not go unnoticed by the locals, who cared for him until he died in 1935 of terminal cancer. He was 11 years old and by then he had become very popular in Shibuya.
They even raised a statue in his honor, and he was also the protagonist of a film directed by Seijiro Koyama. Its success was such that in 2009 the well-known American remake was released, with Richard Gere at the head, Hachi: A Dog's Tale or in Spanish, Always by your side, Hachiko.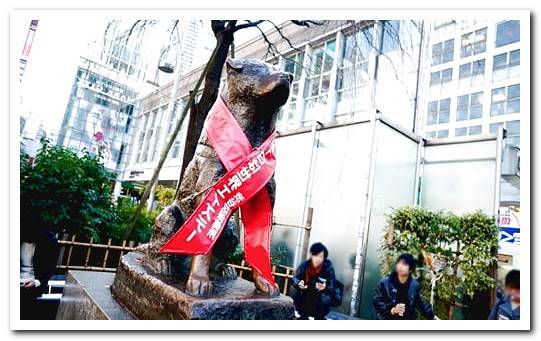 Five curiosities about Hachikō
As you can guess, Hachiko's history is full of anecdotes and curiosities. Let's see some of the most interesting:
1-. The meaning of Hachikō. Wondering if this name means anything? The answer is yes". The name Hachikō is made up of two Japanese words. "Hachi" means "eight" and that is how Ueno decided to call his canine companion. The reason is that it had slightly arched front legs, similar to the Japanese kanji used to represent this number. Kō, on the other hand, translates as "loyal" and is the nickname that the locals gave Hachi.
2-. Where is the Hachikō statue located?. The original bronze statue of Hachikō was cast during World War II to make weapons. However, in 1947 a replica was erected at the busy Shibuya crossing again. It is currently a very popular meeting point. There is also a Hachikō statue at the Odate station.
3-. Hachikō Day. Hachikō's fame in the region was such that every March 8, in front of the Shibuya train station, he is remembered in a special way.
4-. How was Hachikō. From its appearance it is known that it was a large and strong dog, with light colored fur. Specifically, it was a dog of the Akita Inu breed, originally from Japan.
5-. What happened to his remains? After Hachikō died, his body was buried at the foot of Professor Ueno's grave at Aoyama Cemetery in Tokyo. Later it was taken to the National Science Museum of Japan.
Surprised with all this data? Perhaps now you understand better why Hachikō and its history have become part of popular culture. In addition to the Koyama movie and the remake with Richard Gere, we have been able to see references to this famous dog in series such as Digimon Adventure and Ghost Sweeper Mikami; also in video games such as The World Ends With You or Shin Megami Tensei Imagine. Its history is incredible, although other similar cases have been documented in several countries.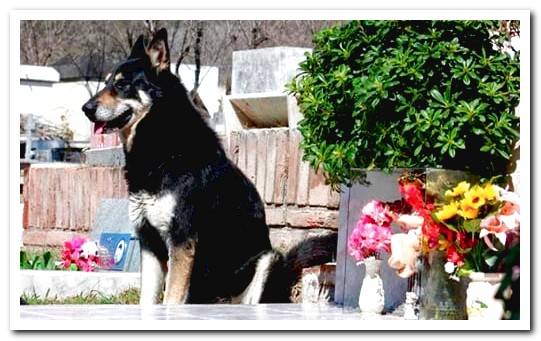 Other cases of faithful dogs like Hachiko
Among the best-known stories of faithful dogs, that of Greyfriars Bobby stands out, a skye terrier who remained by the grave of his handler, in Scotland, for 14 years. In addition to him, in Italy we find the case of Lampo, "the traveling dog", with a story very similar to that of Hachikō.
Leão, in Brazil, Gaucho, in Uruguay, or Capitán, in Argentina, also present surprising stories. And in Spain do we have any? You are right. That of Canelo, in Cádiz. This dog spent 12 years near the hospital door where his human companion died. Today, Canelo has a bronze commemorative plaque on a street with his name on it. If they already say it: the dog is man's best friend. And for sample, Hachikō.