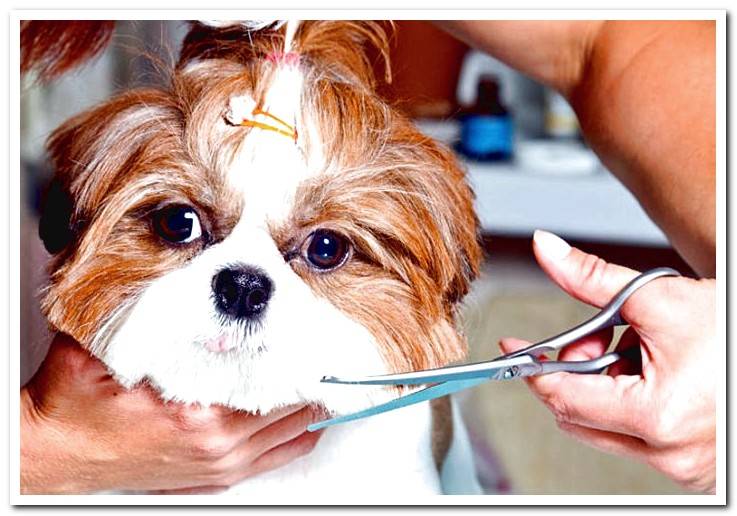 At certain times of the year, such as summer, there are many who consider cutting their puppies' hair to keep them cool. However, this does not help all dogs, in fact, it can be quite harmful for most.
The hair is very important and must maintain specific care. For this reason, from Soy un Perro, we want to explain to which breeds it is convenient to cut their hair (never shave them) and the different types of haircuts for dogs that exist.
Index of contents
1

When should a dog's hair be cut?

2

What breeds can their hair be cut from?

3

Most common cut types by breed

3.1

The Continental

3.2

Westy Court

3.3

Puppy Cut

3.4

Pekingese cut

3.5

The lion

3.6

Cupcake cut

3.7

Country Court
When should a dog's hair be cut?
The coat of the dogs not only protects them from the cold in winter, but also acts as a protector against the rays of the sun in summer, avoiding burns. So when we cut certain breeds' hair to protect them from the heat, we are doing just the opposite.
Faced with this problem, it is very important that we make sure that we can cut our dog's hair without any consequence. We should not treat our friend as if he were a human because he is not. What works for you may be a problem for him.
However, although they are a minority, yes there are some breeds of dogs that need or it is advisable to cut their hair, mainly for comfort and hygiene. To know if your dog is one of them, you must know the type of hair it has, or consult your vet.
In addition, you must remember that, although it is possible to cut your dog's hair from home, you must be very careful, since basic knowledge is required so as not to risk your friend's health and harm his skin. The best option will always be to go to a professional in the field.
What breeds can their hair be cut from?
First, you should never completely shave any dog. You must respect at least a few centimeters of hair to protect it from the sun. In addition, if you shave it, you will alter the natural balance of the dog, since its body is prepared to self-regulate its temperature with the coat.
Long-haired breeds, such as the Chow-chow, Spitz, some Golden Retrievers, etc. They should not experience haircuts, even though it may sound strange. Otherwise, you will get that, in addition to being unprotected, your coat of hair weakens and stops growing.
The same goes for short-haired and hard-haired dogs, such as the German Shepherd, Husky, Belgian Shepherd and Alaskan Malamute breeds, for example. These dogs should not be cut at any time as they would be unprotected against the cold and UV rays.
Then there are some types of hair and breeds that do allow these cuts, such as breeds Bichon, Schnauzer, Poodle, Yorkshire, Fox Terrier, Cocker, Airedale, Dachshund, etc.. The characteristic that differentiates these breeds from the others is that their hair grows throughout the year.
Since the growth of the hair of this last group of dogs is constant, two or three annual cuts will come in handy. In fact, it is not necessary that those times of the year correspond only to the hot months, although it is the most common.
Most common cut types by breed
Below, we show the most common types of cut according to the races. Thus, you can make your canine friend even more handsome, as long as you have carefully analyzed its characteristics and asked your vet if his hair can be cut.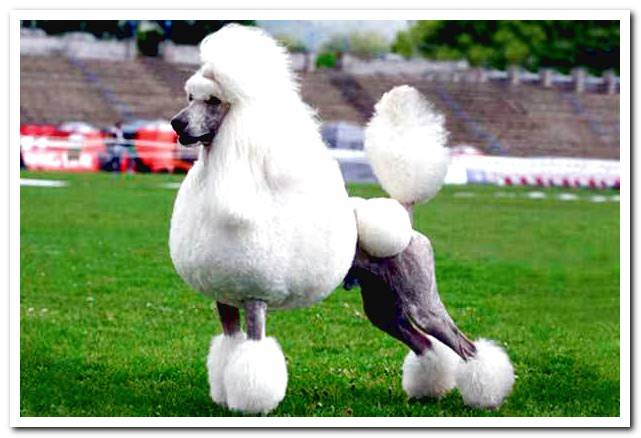 The Continental
This is the most popular for Poodles. It is characterized by wearing graceful pom poms at the ankles of all four legs. The upper part and abdomen are exposed.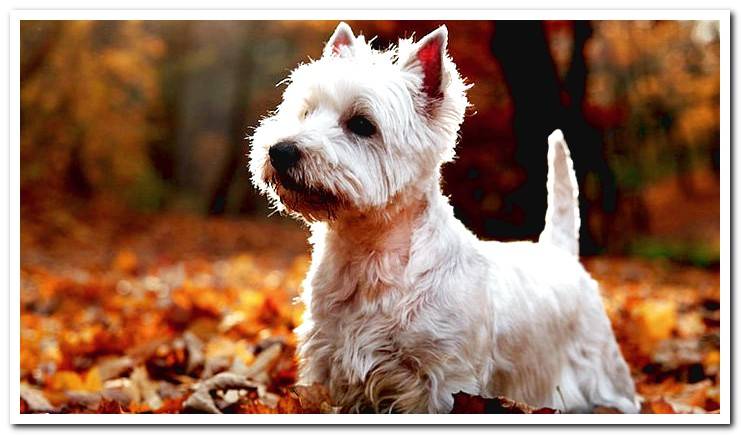 Westy Court
In this case, the hair is left very short, sometimes even shaved. Instead, the beard and eyebrows are only slightly touched up. This look is typical of the West Highland White Terrier breed.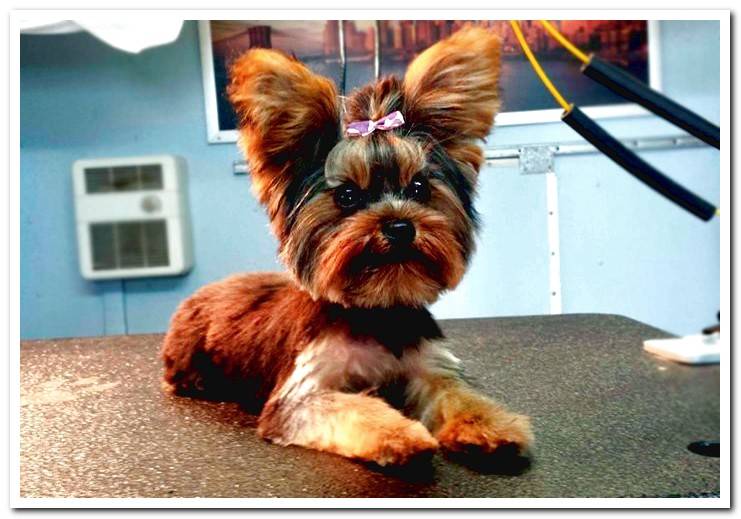 Puppy Cut
Yorkshire dogs often wear this style with great grace. It is about trimming the hair to just leave a few inches of cloak, just as they look when they are puppies.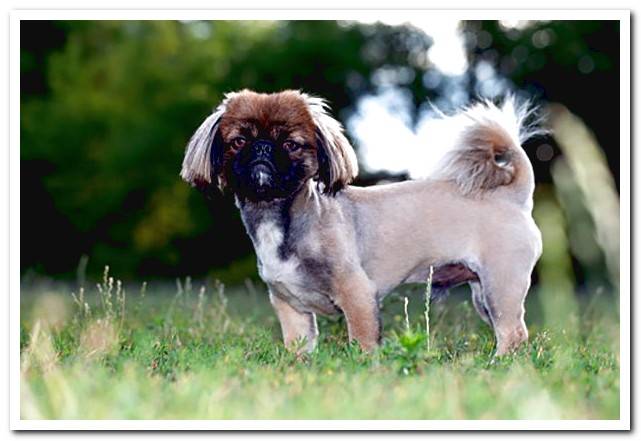 Pekingese cut
Although as its name suggests, this type of cut is typical of the Pekingese breed, many other small dog breeds also target this hair style.
To achieve this, the hair must be allowed to grow until similar to long drooping ears like that of the Pekingese. Then the legs are shaved a little and that's it!
The lion
In this case, the dogs that take center stage with this cut are the Pomeranians, since the color of their coat is reminiscent of lions. The back is almost shaved, with a bit of hair, similar to the continental one, but without pom-poms.
The most characteristic thing about this hairstyle is that the hair on the head and chest is left long, imitating the mane of a lion. However, Pomeranians are not dogs that require a haircut, so it is not advisable. His natural hair is already like a lion's!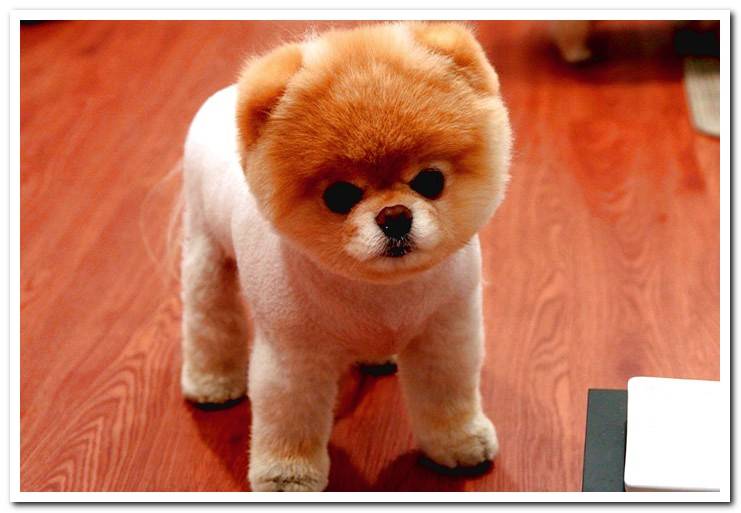 Cupcake cut
Although this look is not well known, it is worth including here because of how tender it is. This is a specific cut for dog
s with long hair, a rounded head and a small size, such as poodles. The result is a fluffy appearance on the head and ears.
Country Court
Characteristic of North America, this hairstyle is characterized by a marked contrast between the legs, with a lot of hair cut in a degraded way, and the rest of the body, with short hair.