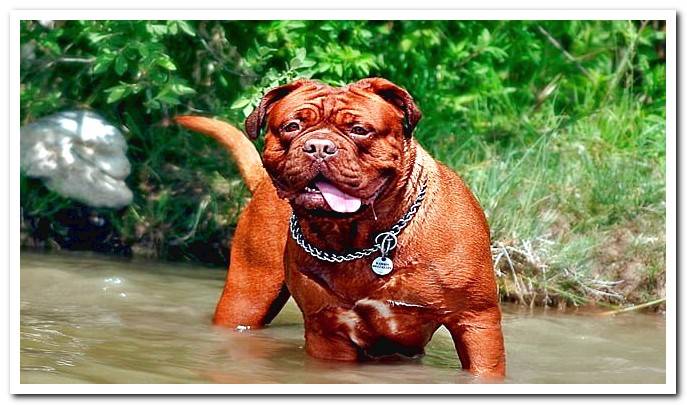 Certain dog breeds are predisposed to suffer joint problems. In these cases chondroprotectors are a good option since they help protect them and prevent their wear.
Let's see how exactly these products work, what breeds usually need them and what are the best you can find on the market today.
Index of contents
1

What is a chondroprotector and what is it for?

2

What breeds do they usually need?

3

The best chondroprotectors
What is a chondroprotector and what is it for?
A chondroprotector is a food supplement designed so that dogs with joint problems feel less pain and can regain much of their mobility.
These products they do not act against a single pathology but by taking them, whether in powder, granules or tablets, the dog will start to feel better and will increase its quality of life.
Chondroprotectors for dogs are especially indicated for:
Prevent or alleviate osteoarthritis pain, hip dysplasias, cauda equina or any type of osteoarticular disease.
Protect the joints of large or giant dogs.
Help the dog recover after joint surgery as part of the treatment.
In case of tears, malformations or birth defects.
Chondroprotectors, therefore, prevent inflammation and are intended for the dog's body to obtain the necessary substances for regeneration of joint and cartilage tissue.
This is mainly achieved thanks to glucosamine and chondroitin. Usually the dog generates them by itself but, when this is not enough, they can receive an external contribution. Other ingredients they usually contain are hyaluronic acid and vitamins E and C.
Chondroprotectors are natural products. This avoids the negative effects that chemical drugs can cause in the long term.
This means that they can be used without problems for long periods of time. Even puppies can take them to reduce the chances of developing joint disorders in the future.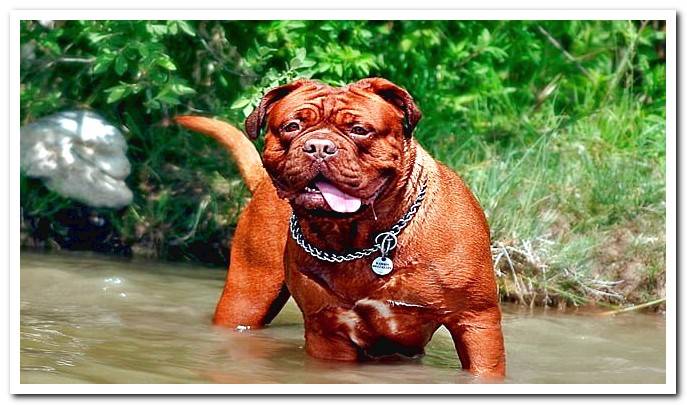 What breeds do they usually need?
Chondroprotectors are usually intended for dogs of large and heavier breeds, such as German shepherd, the Rottweiler, the Labrador or the Golden Retriever. These dogs are the ones that, due to their genetic peculiarities, tend to suffer more problems related to cartilage and joints.
However, this does not mean that they are not suitable for another profile of dogs. In the event of joint pain or injury, chondroprotectors they can also be a good choice for medium or small breeds. Especially if they are dogs with intense sports practice.
To decide when to administer them it is important to always have the opinion of a veterinaryn. As a professional, he will be able to tell you better than anyone how to administer doses and how often.
To prescribe a chondroprotector, the expert will first assess various aspects such as the dog's age, size, pathology and medical history. In some cases they can be used
as a preventive reinforcement.
We also advise you to also read the prospectus so that you are well informed and you can follow the instructions step by step.
The best chondroprotectors
Among the various chondroprotectors for dogs that we can currently find on the market, the following stand out for being the ones with the highest number of favorable opinions among users:
Cosequin Taste from Bioiberica. This protective shield makes the furry ones regain the flexibility of their muscles and can move freely again. It has various presentations and formats depending on the duration of the treatment.
Opko's Hyaloral. It is a chondroprotector specially designed for large and giant breeds. It will help the dog to restore hyaline cartilage and synovial fluid, favoring joint lubrication.
Chondrovet Taste by Bioiberica. It has a special flavoring that makes taking it pleasant for dogs. It is indicated for degenerative processes of articular cartilage and for injuries.
Ventoquinol Flexadin Advanced. This product is a good option if the dog suffers from severe osteoarthritis. It works by inhibiting the inflammatory response of cartilage.
Gelenkkraft of Lupsan-Ibérica. This other alternative adds to its recipe the properties of mussels for strengthening the musculoskeletal system. In addition, it is free of preservatives and additives. It can be taken by pregnant dogs and dogs in growth phase.
As you can see there are many options and various brands specialized in chondroprotectors. This solution prevents the dog's mobility problems – due to an injury, due to its genetic predisposition or due to joint surgery – from ending up reducing its well-being and that of the entire family group.
Thus our furry will be able to move without pain, having much more autonomy. Of course, it is important that you always accompany these supplements with a balanced diet that favors the protection of the joints.