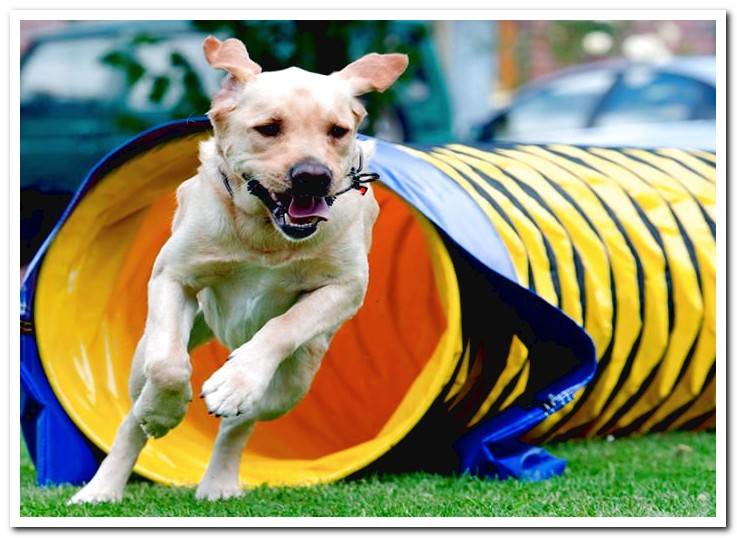 Agility is a canine sport where your dog must overcome obstacles against the clock. It requires training to guide you and carry out the tests according to the rules, especially if your objective is to present it in competitions.
Some races are more suitable for practicing this sport, but before doing so you will need to know everything about the type of training required and the most famous competitions. Discover what we have prepared for you at Dogsis!
Index of contents
1

What is Agility?

2

Benefits of practicing Agility for dogs

3

Dog breeds to practice Agility

4

How to get started in Agility?

5

Common tests in Agility

5.1

Walls and viaducts

5.2

Wheel

5.3

Slalom

5.4

Tube tunnel

5.5

Flat tunnel

5.6

Hurdling

6

Popular Agility Competitions

6.1

Agility in Spain

6.2

Agility in Mexico

6.3

Agility in the United States

6.4

Agility in Argentina
What is Agility?
This road sport appeared in 1970, when it was created by Peter Meanwell, dog trainer; Ten years later, the American Kennel Club recognized it as a dog activity.
Agility It consists of a circuit with different obstacles that the dog must overcome in the company of his master's commands., but without the human intervening by touching it.
Dog and trainer must be able to find a way to overcome obstacles accurately and quickly, since speed is appreciated. A set of judges observes and evaluates the maneuvers used.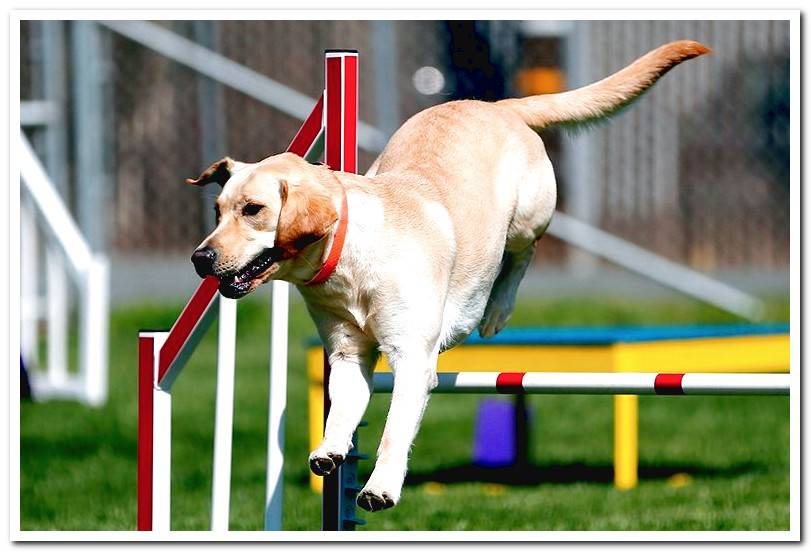 Benefits of practicing Agility for dogs
The first and most important benefit is fun. You and your dog will enjoy hours of entertaining activities during workouts, it's a great way to spend time together and play.
In addition, Agility brings these benefits for your dog:
Intelligence: complying with the circuits involves looking for the best way to pass the various tests, the dog uses the instructions of its master, but also practices its own capacity for decision and problem analysis.
Exercise: Dogs that require a lot of physical activity are ideal for Agility, as it includes jumps and runs.
Socialization: It is recommended to go to a canine club to practice Agility, so your dog will meet other people and pets.
Training: learning and obedience to orders is the very foundation of this sport, so it is an excellent workout.
Dog breeds to practice Agility
The International Cynological Federation (FCI) is in charge of establishing the guidelines for Agility competitions worldwide. However, it is also possible to attend competitions not endorsed by the organization.
Regarding the categories established by the FCI, there are 3 classifications to enter the competition:
Small breeds: dogs less than 35 centimeters at the withers.
Medium breeds: dogs that measure between 35 and 42 centimeters at the withers.
Large breeds: dogs that measure 43 centimeters at the withers or more.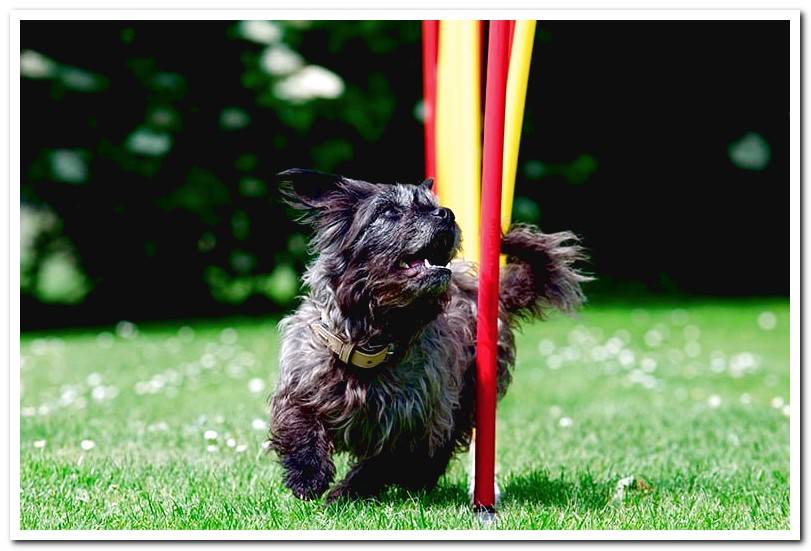 Some of the ideal races for this sport are:
Poodle
Belgian Shepherd (any of its varieties)
Border collie
Golden retriever
Labrador Retriever
German shepherd
Boxer
Collie
Australian pastor
These are some races, only those recognized by the FCI can participate in official competitions. On the other hand, if you are interested in playing Agility with your dog as a hobby, crossbreed dogs can also participate, because this sport is suitable for all those dogs that enjoy physical activity and are in good health.
In all categories or as a hobby, dogs must be over 18 months old to start Agility training.
How to get started in Agility?
Until now you have proven that Agility is good for dogs, but how to start practicing it with your furry friend?
First of all, it is recommended to join an Agility club in your country. With a simple search on the Internet, you will find one available and thus you will be in contact with specialists who can guide you in this sport.
The second step is to carry out a medical evaluation of your dog. This sport is demanding and can cause injuries to dogs with some diseases, such as elbow and hip dysplasia, arthritis and heart problems. Explain to the vet your desire to start Agility so that they can carry out the necessary evaluations.
You may be interested in practicing this sport with your dog, but you have no intention of entering competitions. For this you can buy an Agility kit for dogs and set up the circuit in the garden of your house or in a park. The contents of these kits may vary, but generally include a tunnel, pieces to build a jump podium and sticks.
Similarly, you must teach the dog the necessary commands to avoid obstacles as expected. If you join the club, they will explain what is necessary to overcome the circuit of the competitions; At home, the orders must adapt to what your kit includes, with instructions such as "jump", "wheel" and "still".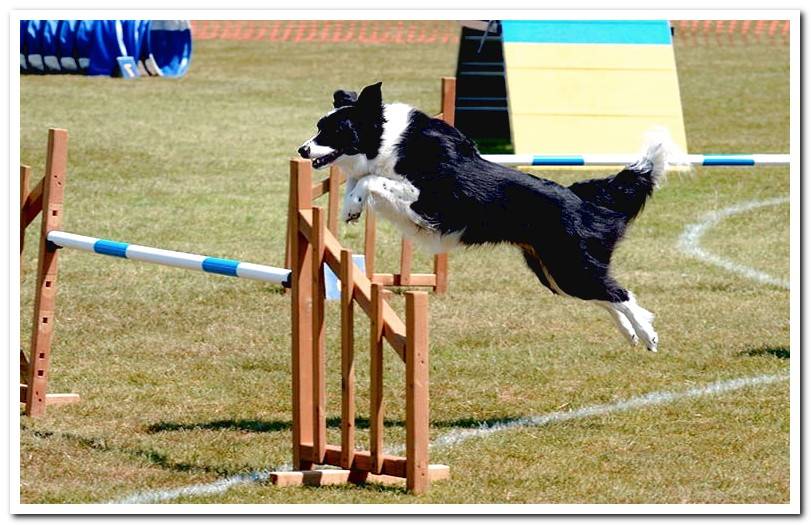 Common tests in Agility
The competition takes place on an Agility track for dogs, which must measure at least 20 x 40 meters; the obstacles add up to between 15 and 22, with at least 7 fences per circuit; each of these obstacles is separated between 4 (small races) and 7 meters (large races).
There is a TMR or maximum time to travel, in addition to a TRS, or standard travel time. Ideally, the dog and its owner complete the circuit in less than TRS, in the cleanest and most orderly way possible.
Here are some of the common tests found:
Walls and viaducts
With at least a meter of something, it can make a solid wall or with one or two tunnels at the bottom. The goal is for the dog to jump it.
Wheel
This is other jumping obstacle. It consists of a wheel arranged vertically so that the dog passes through it.
Slalom
It consists of posts arranged in such a way that the dog must avoid them while doing the circuit, which includes 12 of them.
Tube tunnel
With a diameter of 60 centimeters, it must be made of a flexible material. The goal is for the dog to go through the tunnel.
Flat tunnel
Similar to the tube tunnel, the plan includes a cylindrical construction 60 centimeters in diameter and 90 centimeters deep; towards the end, the tunnel is flattened thanks to a fabric that measures between 180 and 220 centimeters long.
Hurdling
It is the most frequent obstacle of the circuits. They are made of different materials and the jump can consist of dodging a single fence (simple) or two in a row (grouped).
Popular Agility Competitions
Agility is practiced in many countries following the standard established by the FCI. These are the most popular competitions:
Agility in Spain
There are three major sports competitions in Spain:
RSCE National Agility Championship
Spanish Agility Championship and Junior Spanish Championship, both from the RFEC
Union Cup of Agility Clubs (UCa)
Agility in Mexico
Mexico is also a country with Agility competitions, although it is not yet a widespread sport. For this reason, the most relevant competition is the Agility and Jump Tournament of the Mexican Canophyll Federation.
Agility in the United States
The United States has a tradition in Agility competitions and practice, so it is possible to find the following contests:
AKC Agility Invitational
AKC National Agility Championship
AKC Junior Agility Competition
Similarly, the United States Dog Agility Association (USDAA) annually offers a calendar quite complete from different Agility competitions.
Agility in Argentina
In Argentine territory it is also possible to find some Agility competitions:
South Regional Championship
Regional Tournament of Buenos Aires
National Ranking
These activities are organized by the Argentine Cynological Federation.