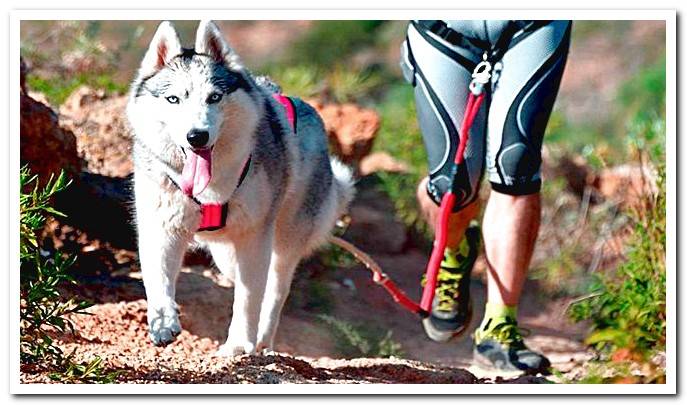 Among the wide range of sports that we can practice with our dog, canicross stands out, a very healthy sport both for him and for us.
But like in any sport, we must take into account a series of considerations to avoid that our dog suffers injuries or health problems. So let's see what they are and how to carry them out.
Index of contents
1

What is Canicross?

2

What is the best race to do Canicross?

3

Mandatory care for our dog

4

How to start practicing Canicross with my dog?

5

Benefits of Canicross with our dog
What is Canicross?
It is a sport where human and dog form a perfect pairing. The dog will be tied by a special harness to his human and both will run at the same rate.
Arguably it is a kind of jogging where our dog will accompany us at all times and even pull us.
This sport arrived in Spain a couple of decades ago and nowadays official races are organized throughout the Spanish territory. Being an exemplary and respectful sport with nature.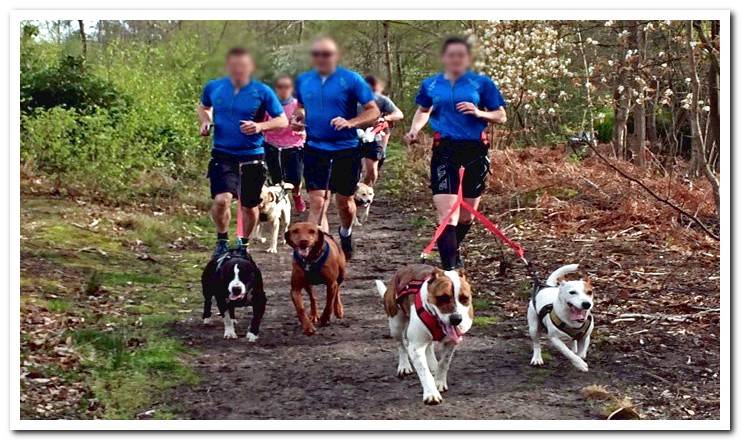 What is the best race to do Canicross?
We must bear in mind that although we can do Canicross at our own pace and without limitations, in official races they are generally traveled between ten and twenty kilometers between flat and mountain routes.
For this reason, draft dogs like the Husky or hunting dogs like El Braco are generally excellent companions for doing this sport.
We must completely discard small and large dogs, as well as puppies and dogs older than eight years (senior).
Mandatory care for our dog
Canicross is not something to be taken lightly, since our dog will run next to us until he falls down, something that can cause death.
So we must take into account a series of super important care that we should never omit:
Never run in temperatures above twenty degrees
Start gradually and gradually, increasing the distance over the months
Use a specific belt for canicross and a special harness in our dog (never collar).
Pass a veterinary review to our dog that certifies that it can perform canicross
Never run after having eaten (may cause gastric torsion)
Make no mistake, not all dogs can practice canicross, dogs with dysplasia, torn ligaments or muscles, sick, puppies, the elderly, lame or simply brachiocephalic dogs should not under any circumstances do this sport.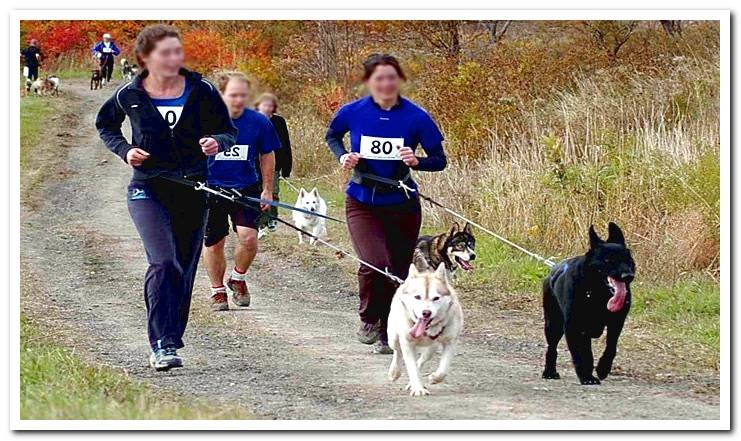 How to start practicing Canicross with my dog?
When our dog is around a year old, we can start to go running with it progressively, that is, we can start running a kilometer or two.
When a few weeks have passed, we can go gradually increasing the distance, three or four kilometers. And so on, without ever forcing our dog.
We must use a specific belt system, shooting strap and harness to practice canicross, under no circumstances use straps / collars for walking.
And we should always do it at dawn or dusk, never under the hot hours (noon). And never if the ambient temperature is higher than twenty degrees (we could kill our dog with a heatstroke).
It is totally normal for our dog to pull us, that is the canicross in its basic essence. So remember that he will tire three times as much as we do and will never want to stop, it is your obligation to watch over his health and know when to rest.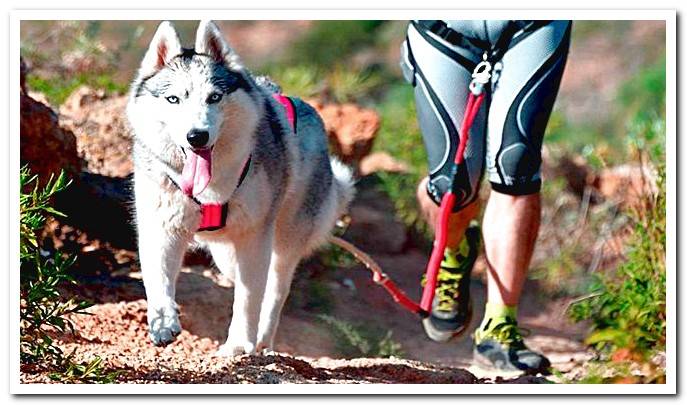 Benefits of Canicross with our dog
Exercising with our dog is not only healthy for our health and for yours, but it is also very positive for strengthen emotional ties and even for their socialization.
Doing it from time to time, without abusing, without heat and whenever your health allows it, is something totally recommended by specialists. It will keep your immune system strong and fit.
So go ahead and go for a walk with your dog, walk fast and finally end up doing a little jogging with him, you will see how soon you become fans of canicross and you will never think about going for a run without your little companion.