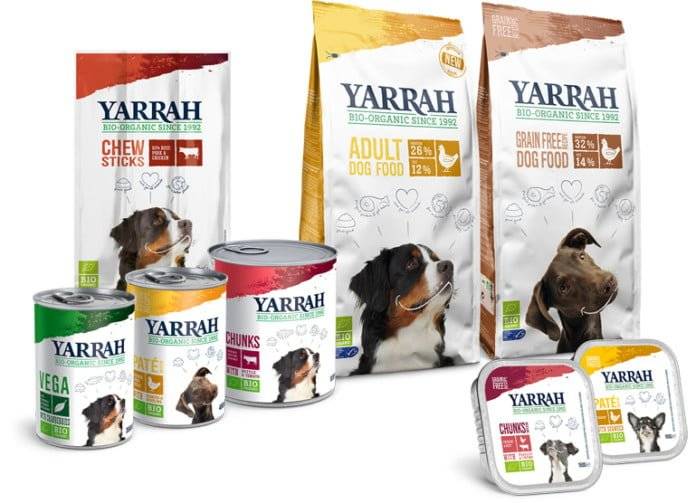 You may not have heard of this organic food company for dogs and cats, as it is little known among Spanish consumers. But we have received some questions about its quality, so we have decided to get straight to the point and talk to the manufacturer itself.
What better way to get to know a product than by examining its ingredients, evaluating its composition and speaking directly with the manufacturer to answer our questions?
Yarrah is a company in the Netherlands that manufactures organic dog and cat food in a dry and wet format. In addition, it has a vegan option for pets that have some type of intolerance to animal protein.
Do you want to know more about this innovative dog feeding company? Don't miss their website and videos.
– Interview with YARRAH –
How and when did the idea of ​​creating Yarrah come about?
Yarrah was founded in 1992. The owner of Yarrah had a dog and wanted healthier and more organic food for her pet. Since he did not find anything similar the market back then, he decided to do it himself.
Therefore we are the first producer of pet food in the Netherlands whose range of products is completely organic. Yarrah was founded out of disaffection with abuse in the pet food market. For us, being organic is not a fad: it is a conscious choice to make the world a better place for animals.

We source our ingredients from like-minded farmers and livestock keepers who also want to make the world a better place. Although it is good to trust people, inspection is still necessary!
Therefore, our quality manager visits all suppliers in person to ensure that animals really do have a better life. Our focus on animal welfare has given us the Dutch Society for the Protection of Animals Best Life Quality Mark, with the highest rating of three stars.
Also, laboratory animals are not used to test our products. All our products have the organic quality mark, which guarantees that they meet the strictest requirements and are truly organic.
The result is a pure product, free of chemical antioxidants, artificial additives, refined sugars and GMOs. It is not only better for your pet, but for all animals and the planet.
What is Yarrah's philosophy regarding dog food?
We want to contribute to a better planet, making healthy and organic pet food. Using high-quality ingredients and taking the time to create the optimal recipe, we are able to offer the highest quality (and therefore organic) dog food.
Therefore, the dog owner can be sure that he buys a good product, for you, your dog and the planet.
What can you tell us about your products and what kind of dogs are they focused on?
Yarrah's range of dog food products consists of dry food, wet food and snacks. Our range of dry dog ​​food is divided into two ranges:
One for different stages of life: Puppy, Adult, Small Breed and Senior
And the other for special needs, such as dog food made without cereals, dog food with digestive sensitivity and two variants of our vegan dry food.
Vegan dog food is perfect for dogs that have difficulty digesting animal protein. Also dogs suffering from leishmania They seem to benefit from our vegan food.

Our wet dog food is available in cans and tubs, on paté and chunks in sauce, and in different flavors, such as chicken, pork, chicken and beef, and also a vegan option.

The Yarrah variety of dog food contains different types of snacks, such as chewing sticks, vegan biscuits for small and large dogs, and organic chicken necks.
Chewing sticks are the perfect snack, and can even be broken into smaller pieces. Organic biscuits are ideal for dogs that cannot eat animal protein, and our organic chicken necks are a 100% pure product, which also rubs teeth and removes bacterial plaque. Thus, there is a perfect organic snack for every dog!
Where do the ingredients used come from and what parts of the animal anatomy are used to make Yarrah products?
Killing animals to feed other animals is a step too far for us. So we only use the leftover meat once the good chunks have been removed.
Organic chops, ribs, and steaks end up on your own plate (unless you're a vegetarian, of course). The rest of the meat is not thrown away, but is used for the food of our dog and cat.
Yarrah also uses animal by-products in its products, such as stomachs, hearts, liver, and kidneys. Feather meal or blood of any kind is not used.
Why do we use these animal by-products? It would be a sin to throw these useful by-products overboard. After all, the heart, kidneys, and liver contain many essential minerals and vitamins.
Stomachs contain a lot of protein and very little fat. By adding these products to our dog food, we are avoiding food waste and allowing us to add an extra source of vitamins, minerals, and protein.
What do you think of feed without cereals? Are cereals necessary?
Cereal-free foods are the current trend. A source of starch is needed to make a kibble like Yarrah does. Many dry food producers use wheat because it can be easily obtained.
Also, wheat is a good source of protein when soluble. Soluble means that the grain has been well cooked (in fact, pre-digested), as a result of which a considerable proportion of plant proteins can be absorbed for both dogs and cats.
Thus, a healthy dog ​​or cat will have no trouble eating kibble containing cereals. However, if a dog or cat experiences symptoms after eating wheat or other cereals, it would be advisable to switch to a processed diet without cereals.
For these cats and dogs, Yarrah has a range of cereal-free croquettes and wet food. Cereal-free dry food contains organic potatoes and peas instead of wheat. All canned pâtés and all wet food tubs are grain-free.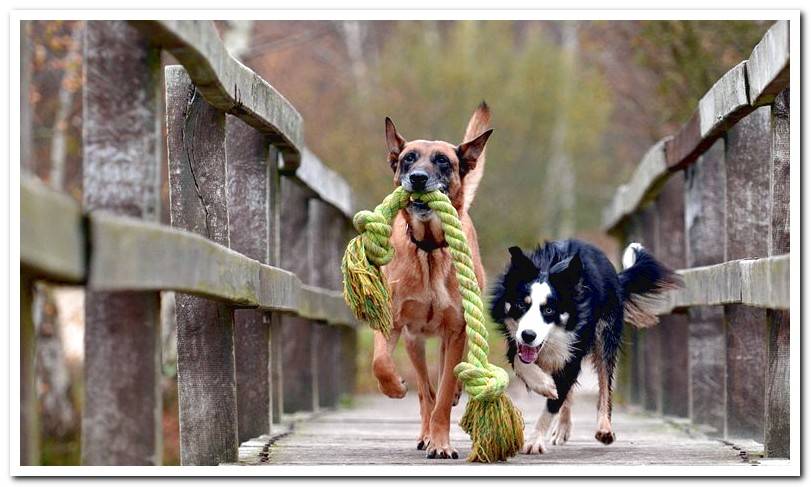 Is Yarrah a product that can be used in dogs with digestive sensitivity?
Some of Yarrah's dry food products are created with the possible digestive problems of some dogs in mind. For example, for dogs sensitive to cereals and wheat, there is a kibble made without cereals.
For dogs with sensitive stomachs or digestive problems, Yarrah offers highly digestible dry foods, based
on rice and organic chicken. And as mentioned before, for dogs that have difficulty digesting animal protein, Yarrah offers vegan dry food.
The latest product added is Vega Wheat-Free dog food. The croquettes are free of animal products and do not contain wheat either.
If we feed our dog Yarrah, what benefits will we appreciate?
Because Yarrah products are 100% free of chemical antioxidants, artificial flavors, colors and scents, refined sugars, and genetically modified ingredients, it is the healthiest choice for your dog.
In 2016-2017, Yarrah conducted an investigation among more than 600 people who traded in their dog or cat for organic Yarrah food. 87% said they witnessed a positive change in their pet Like brighter hair, more energy, less or no itching, and better bowel movements.
From Dogsis we want to thank the Yarrah team for the time they have dedicated and their help, to better understand how they make their products and what their philosophy is.