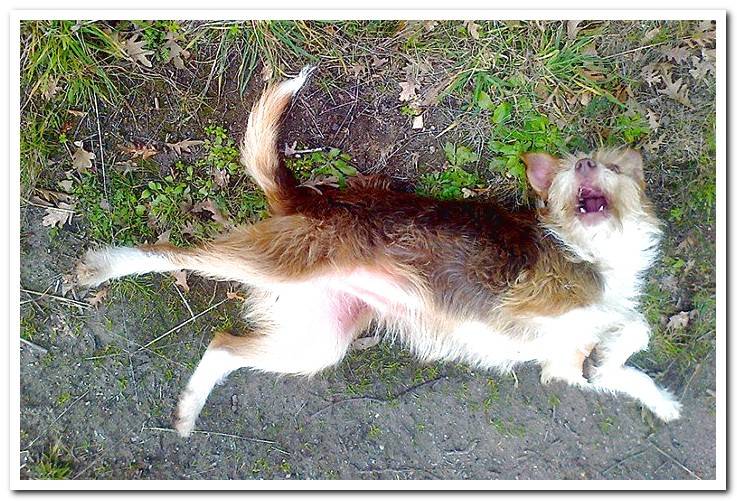 This cute dog that turns upside down for us to pamper her, is called Teak and was born in August 2013. She weighs around 10 kilos so she is small in size.
The color of her hair is brown and white, wavy. It is sterilized.
Recommended for: People with time to exercise.
Not suitable for people without patience for adaptation.
Hobbies: Be a watchdog and bark to sound the alarm.
History
Teak was born on the street. Daughter of an abandoned hunting dog, she was picked up with a month of life after a neighborhood complaint. Malnourished, full of fleas and scabies, she needed treatment before she could be put up for adoption. She was adopted and returned due to the adopter's medical problems.
Character
She is a playful and loving bitch who likes activity. He gets along well with children. She lives with cats and other dogs, to which she is usually submissive. It is handled perfectly and has never shown aggressiveness.
Care
He has lived in an apartment where he went for a walk on a leash and loose, obeying without problems. You need activity or a farm where you can run, because you have to burn energy so as not to get bored. Outside of her pickup, she has never been sick. Your tricolor hair will be ready with brushing from time to time.
If you cannot host or adopt, please share Teca among your social networks. This way it will be more widely available and with your help we will find a home for it.
Thank you