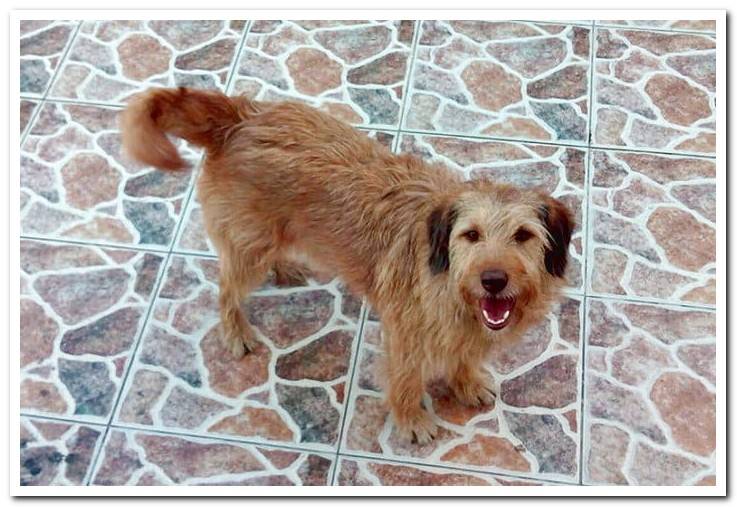 This cute little boy is called León, he was born in August 2013 and weighs around 13 kilos. So it is a medium-small size dog.
He has light and dark brown wavy hair. It is sterilized.
Recommended for: Anyone with time for adaptation.
Not suitable for people without time or patience.
Hobbies: Climb and eat cat food.
History
Leon was born on the street. The son of an abandoned hunting dog, he was picked up at one month old after a complaint from a neighbor. Poorly nourished, full of fleas and scabies, he needed treatment before he could be put up for adoption. He was adopted but returned because the house cats did not accept him and developed separation anxiety.
Character
It is a very calm, good, sweet and affectionate dog. It is manipulated perfectly, it has never reacted aggressively. Very loving with children. He gets along great with other dogs, he's submissive. Live with cats.
Care
He is not used to living in an apartment, so he needs, if it were the case, an adopter with patience to assist in adaptation. It is a healthy dog, in all its life, outside its collection, it has only had a wound in one leg. Her hair needs regular brushing to look glossy.
Contact
If you cannot host or adopt, please share León among your social networks. This way it will be more widely available and with your help we will find a home for it.
Thank you