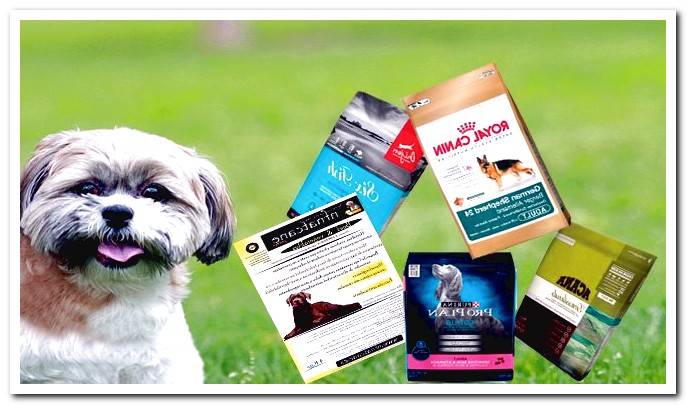 When a dog enters your life it begins to be part of your family from the first moment, but it is with the passage of time that you really realize how much you love him.
That is why we always try to give him the best, put him a comfortable bed, buy him a nice necklace and of course feed him well so that he lives healthy and happy for many years.
And in this last aspect we want to help you, since choosing the best feed for our dog is not always an easy task. So let's see which are the best brands and which one to choose.
Index of contents
1

Essential before choosing a feed brand

2

Orijen

3

Naku

4

Royal canin

5

Purina Pro Plan

6

NFNatcane

7

Acana
Essential before choosing a feed brand
Before showing you which brands offer the best dog food, we must evaluate what type of food our dog needs.
For example, a small breed puppy cannot eat adult dog food, nor can he even eat large breed puppy food because kibble size could cause choking.
The same happens with the most active dogs or elderly dogs, we cannot feed a working dog (very active) with a feed. Low in calories, in the same way that it is not recommended to feed an elderly dog ​​with a feed with many calories.
Knowing this, we must be clear that not everything goes and that we must stick to the most suitable range for our dog, within the brand of feed that we choose.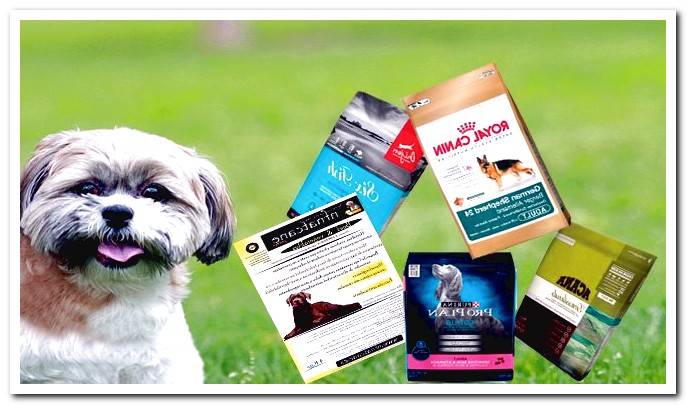 Essential factors to consider before choosing the range:
Dog age

Dog breed (or estimated adult size)

Dog's physical activity (normal, high or low)

Health problems (allergies, intolerances, diseases …)
Although it may seem a bit complex at first, it is actually very simple, we explain it to you in twenty seconds:
The age of the dog will determine if it needs a feed for puppies, adult or older / elderly dogs (dogs over eight years old).
The breed of the dog will indicate its size, since there are feeds for large dogs (with the very large kibble ) and feed for medium or small size dogs (medium or small kibble).
The dog's physical activity will indicate whether we should choose a maintenance feed (low energy wear) or a high energy (more caloric, for dogs with high physical activity).
The health problems of our dog are very important when choosing a good brand and range of feed. If our dog has a calf allergy, or intolerance, we should obviously avoid any feed that contains veal in its ingredients.
If you are sensitive to digestion, it would be highly recommended to choose a feed of easy assimilation. All these factors are essential before choosing a good feed for our dog.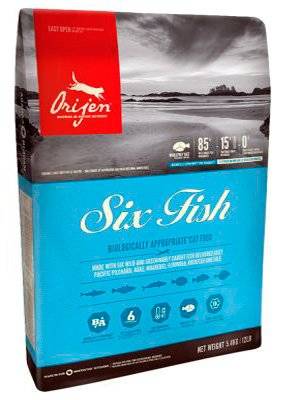 Orijen
Surely you have already heard of this well-known feed brand of Canadian origin, which is made from fresh and natural products.
Within the brand itself we can find different ranges depending on the nutritional needs of our dog.
If we have a puppy, we can feed it for example with Orijen Puppy (for small and medium-sized breeds) or Orijen Puppy Large (for large breed puppies).
If it is an adult dog, Orijen Original is a good option for dogs of normal physical activity, while Orijen Six Fish can be a great option for working dogs. Orijen senior is indicated for older dogs (elderly / older).
The value for money is perhaps not very tight, since to be honest its prices are not exactly cheap, but this does not mean that it is a high quality feed.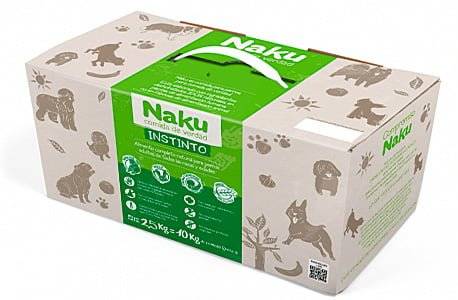 Naku
This is the great novelty and alternative to commercial feed, since it is dehydrated natural food and ready to be served to our dog. We just have to add a podo of water, wait ten minutes for it to hydrate and ready!
Naku has a wide variety of ranges with all kinds of ingredients, ranges focused for puppies, adult dogs, healthy and / or sick. Possibly the best way to feed a dog with natural products, except for the BARF diet that we can obviously prepare it ourselves.
The value for money is very good, it is not an economic product compared to supermarket feed, but its quality is not like that of said feed … but it is superior. And that shows in the health of our dogs.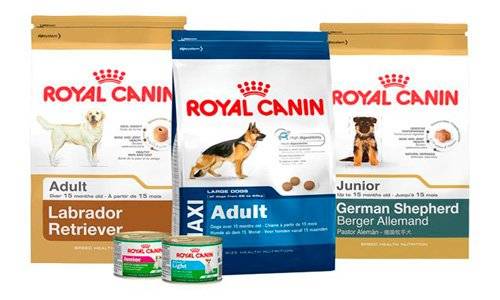 Royal canin
Oddly enough, Royal Canin was founded in 1967 so its experience in the canine sector it is simply unmatched.
Royal Canin offers dog food in wet and dry format, diversified in many different ranges, to be able to choose the most suitable for our dog.
From the Giant Junior for puppies of breeds to the Mini Puppy for puppies of small breeds, not to mention the specific ranges for races (German shepherd, Yorkshire, Bulldog, Chihuahua…..).
We could affirm that it is possibly one of the brands of dog food with more ranges available. And of the few, with a veterinary certificate to offer specific food for dogs with diseases or digestive problems.
A great brand with a wide variety of ranges available for our beloved dog. The value for money of this brand is very good.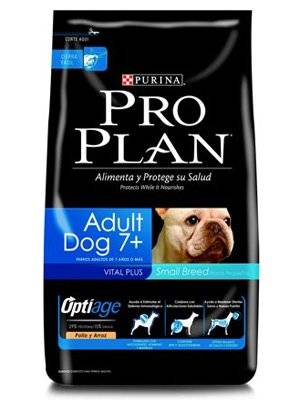 Purina Pro Plan
Another great brand that offers us a multitude of ranges to be able to stick to the nutritional needs of our dog.
Purina is a well-known brand in the dog food sector for its specific ranges and different formats.
If we have a small breed puppy we can opt for the Small & Mini Puppy or Medium Puppy range, with a base of lamb or chicken (different ranges).
The same is true for ranges for adult or older dogs, from ranges specific for certain dog breeds to ranges focused on dogs with digestive problems or intolerances.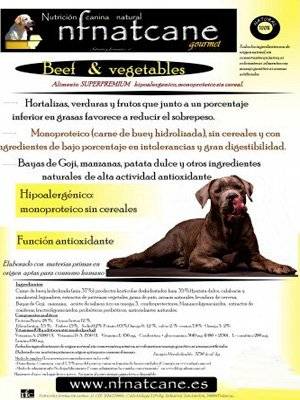 NFNatcane
It is not the first time that we have talked about this brand since, although relatively recent, it has achieved an important position in the dog food sector thanks to its value for money.
Within the brand we can find different ranges to be able to choose the most suitable for our dog, Health range or Gourmet range. And within them, different varieties for our dog.
From I think for puppies like the Puppy Gourmet or the Maxi Junior (the latter specific for p
uppies of large breeds) to the Special Retriever, more focused on retriever dogs like the Labrador.
They also have ranges made without cereals or meats, for dogs that have intolerances or digestive problems. Without a doubt, another great brand to consider.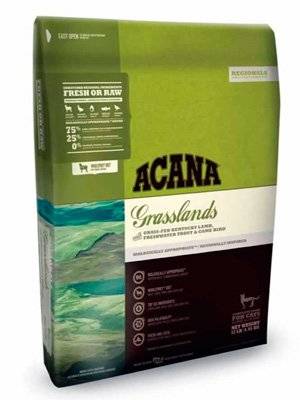 Acana
You will surely be surprised to know that Acana is part of Orijen, so to speak, it is the economic brand of Orijen.
Although this does not mean that it is not a brand that offers high quality products. It also has different ranges to choose the one that best suits our dog.
From Acana Pacifica, a range made with fish, for adult dogs. Even Acana Puppy & Junior, we can find a multitude of varieties focused on small, medium or large dogs.
So now that you know which are the most recommended brands of dog food, you simply must assess which is the best for your dog. Remember, the best for your dog, not the one you like best.