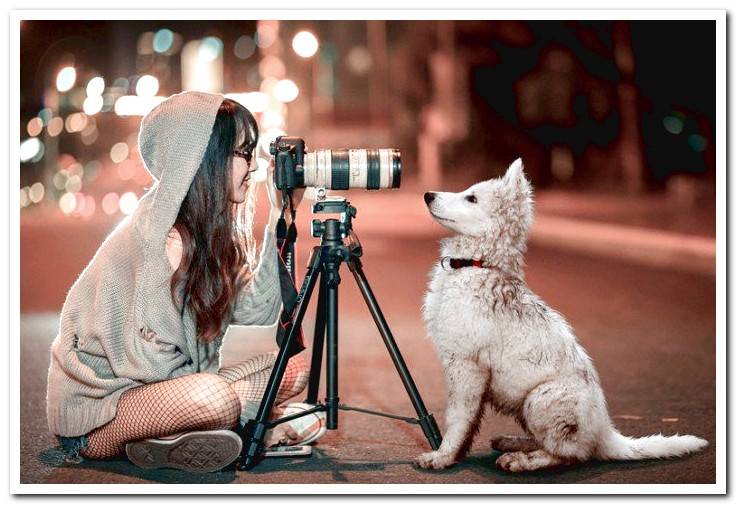 Dogs are the best companions of the human being, so it is not strange that they star in a number of films. Whether as lead or supporting actors, such as cartoons or flesh and blood, dogs have always been in the movies.
Here we offer a selection of twenty unmissable movies for dog lovers. We propose different genres and styles for everyone to find their favorite movie.
Index of contents
1

Hachiko (2009)

2

Marley and I (2008)

3

Among Wolves (2010)

4

The Lady and the Tramp (1955)

5

Bombón the dog (2004)

6

Hotel for Dogs (2009)

7

Lassie (1945) (2005)

8

101 Dalmatians (1961) (2019)

9

Like cats and dogs (2001)

10

Beethoven (1992)

11

Pets (2016)

12

Partners and Hounds (1989)

13

Max (2015)

14

Returning Home (1993)

15

Marmaduke (2010)

16

Benji (2018)

17

The truth on cats and dogs (1996)

18

White Fang (1991)

19

Balto (1995)

20

Frankenweenie (2012)
Hachiko (2009)
Starring Richard Gere and a dog breed AkitaThis emotional feature film reflects the true story of Hachiko, who waited at the station for the return of his job owner and continued to do so after his death, earning the love of his neighbors. There is a statue in his honor as a symbol of fidelity.
Marley and I (2008)
This comedy tells the life story of a couple during the years of life of their dog, a precious Labrador. Arrived as a puppy, its growth runs parallel to the personal, family and work life of its owners. It is a reflection on love in a humorous key.
Among Wolves (2010)
It is a true story that tells the life of a child who, after the death of the goatherd with whom he lived, ends up relating only to wolves. This event took place in Spain and its protagonist, who is still alive today, has rejoined human society, albeit with difficulties.
The Lady and the Tramp (1955)
A classic from cartoon movies, tells the adventures of the beautiful bitch Cocker Reina and the friendly mestizo Golfo. The typical story that confronts social classes, this time represented from the canine point of view. The scene of the shared spaghetti dish is mythical.
Bombón the dog (2004)
This film shot in Argentina tells the story of a mature man who has just lost his job. At that delicate moment he receives as a gift a Argentine Dogo. Little by little the animal becomes his hope, in the open door to improve his future.
Hotel for Dogs (2009)
It is a film aimed at children and young audiences. In it two brothers, boy and girl, dedicate their time to collecting abandoned dogs. When they know that they are going to be adopted and cannot move with their animals, they decide to put them in an abandoned hotel.
Lassie (1945) (2005)
Lassie was the breed bitch collie most famous in the world, although in reality it was a male. Its popularity dates back to the 1940s and, since then, there have been several films and series that have had the adventures of this dog and her family as a common thread.
101 Dalmatians (1961) (2019)
In this famous story, of which we find versions of both cartoons and real protagonists, the Dalmatians Pongo and Perdita must protect, along with their friends, their 101 puppies from the clutches of the evil Cruella de Ville. This villain dreams of making herself a coat with her mottled fur.
Like Dogs and Cats (2001)
Aimed at children and young audiences, the film, drawing on humor, shows the traditional struggle between the irreconcilable enemies that are supposed to be dogs and cats. A Persian cat is the leader of the revolt against the dogs, defended by a puppy of beagle.
Beethoven (1992)
Beethoven is the Saint Bernard best known in fiction. This huge dog, always full of slime, completely changes the life of his new family and is involved in different adventures suitable for all audiences throughout several installments.
Pets (2016)
This children's movie will also be liked by adults. It tells the secret life of pets when their owners leave them alone at home. It is also a reflection on companionship and friendship.
Partners and Hounds (1989)
Starring Tom Hanks in the role of detective, his life changes when he decides to adopt the dog of a friend who has been killed. The film shows the relationship established between the two and how they end up being partners.
Max (2015)
Max is an army dog ​​who returns home after the death of his handler in an attack. There he ends up living with the brother and parents of the deceased and, although at the beginning the relationship is not entirely good, the dog and the boy end up forming a great team against those who turn out not to be what they seem.
Returning Home (1993)
This adventure film designed for children and young audiences tells the story of the animals of a family, an older dog, another young man and a cat, who get lost and must cross a forest full of dangers to see their loved ones again , who have not stopped looking for them.
Marmaduke (2010)
The movie stars a great dane who moves with his family to live in a new neighborhood. Immediately he is immersed in problems between mixed and breed dogs, in addition to those derived from his attraction to a dog.
Benji (2018)
Benji is an abandoned dog that some children pick up, but they must return him to the street because his mother does not allow them to keep him. Still, Benji keeps an eye on them and will fight to get them back when they are kidnapped during a heist.
The truth on cats and dogs (1996)
This movie is a comedy about love starring an animal-loving radio host and complexed by her physical appearance. Fear of the possibility of going on a date makes me send a neighbor instead. From there tangles follow.
White Fang (1991)
This adventure film is set on snow in the late
19th century and is based on the Jack London novel of the same name. In it, a young man comes to Alaska to claim an inheritance and there he meets the crossing of the dog and the wolf White Fang.
Balto (1995)
Balto is an animated film that is based on a true event. Recreate the story of the dog Balto, who led the expedition to transport diphtheria vaccines to a small town in Alaska where they were suffering from an epidemic.
Frankenweenie (2012)
From the hand of Tim Burton and following his peculiar style comes this story of black and white drawings starring a boy who tries to resuscitate his dog using all his scientific knowledge.