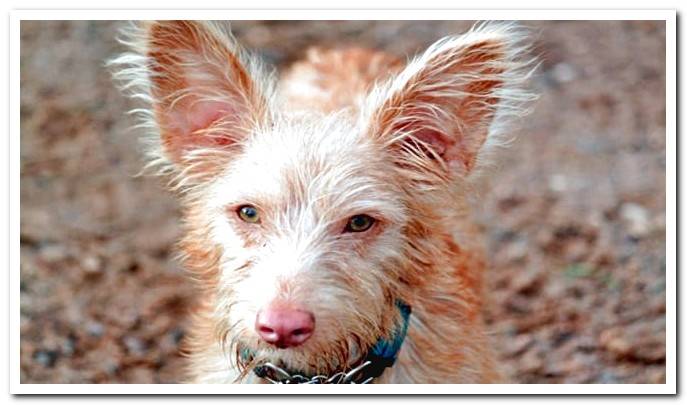 Although as its name indicates, this small dog has part of its origins in Portugal, the truth is that the character of this hard-haired canine goes back a long way, since some place the origins of the hound in Phenicia.
That it can be classified as a small dog does not mean, far from it, that we are dealing with a dog lacking character. It is normal to find dogs of this breed hunting or exercising guard and surveillance functions.
And it is that their size can become an advantage for these activities, since the dwarf-sized varieties can be used for hunting rabbits or other animals that usually seek shelter in small holes and nooks and crannies.
You may also like: The best breeds of small dogs
Index of contents
1

The character of the Portuguese hound

2

Characteristics of the Portuguese hound

3

Educating the Portuguese Hound

4

Recommended care
The character of the Portuguese hound
The behavior of the Portuguese hound is marked by the habit of being in open spaces of a certain size. A characteristic that is seen as the origin of his vivacity and great intellect.
Smart, sober and rustic, but also attentive. This little boy does not forget who his master is or the family around him, so it is frequent to find very affectionate specimens with the smallest of the family and given to offer evident signs of appreciation.
That yes, it is necessary to limit this affable character to the next subjects. As a good watchman, this dog will have a tendency to be reserved with strangers, it may even be aggressive if it comes across any other animal or pet.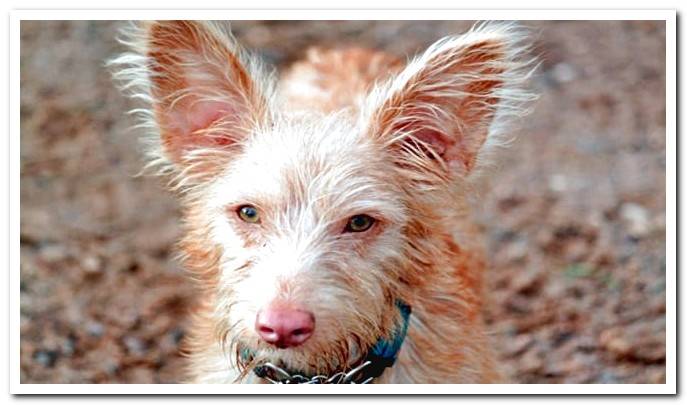 Characteristics of the Portuguese hound
We can describe the Portuguese hound as a medium-sized dog, although there is currently a great deal of interest in the market for the dwarf hound or small hound variants.
It is a well-proportioned animal, with good bone structure and developed musculature. With a long head and star, it features a pointed snout that will become a great point when hunting.
We have already commented that it is a dog with character, and we can see it in his eyes. The Portuguese hound is well known for having great expressiveness in their eyes, a sign of the complicity that is usually seen between these dogs and their owners..
Whether we talk about specimens with long or short hair, what we do have for sure is that it is a dog with hard and rough hair. The most common coats in the specimens of this breed are faint or matte black and colors in the range of browns and yellows.
Educating the Portuguese Hound
The task of educating the Portuguese hound can be relatively simple if you have the necessary patience. Knowing that it is a specimen that hunting is in its sauce, it is easy to understand their tendency to hyperactivity and easy distraction.
However, the fact that it is an animal with a tendency to get carried away by stimuli does not conflict with its famous intelligence. This is why controlling the nerve of this mini canine will basically be a matter of presenting him 'the lesson' in an interesting way.
Obviously, if the education of the dog occurs from its puppy stage, it will be more effective and easier to carry out, always with successful training techniques.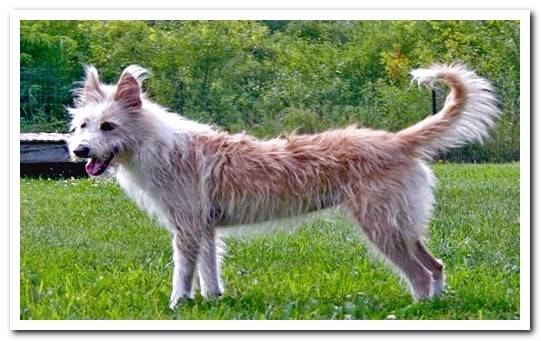 Recommended care

If at the time of educating him you will have to invest a certain dose of effort, once this task has been accomplished, we will not have to worry much more about our four-legged friend.
The Portuguese Hound it is considered a dog with few needs and easy care. Something easily understandable if we remember his well-present character and his tendency to live hunting.
With your meager needs for food and groceries solved, we won't have to worry about hair loss or the need for constant brushing, either. This dog has endurance and rope for a while, usually reaching 12 or 14 years of life.
Perhaps the greatest danger we can find with this hound is the possibility that it will escape and be lost, given its irrepressible tendency to follow tracks.