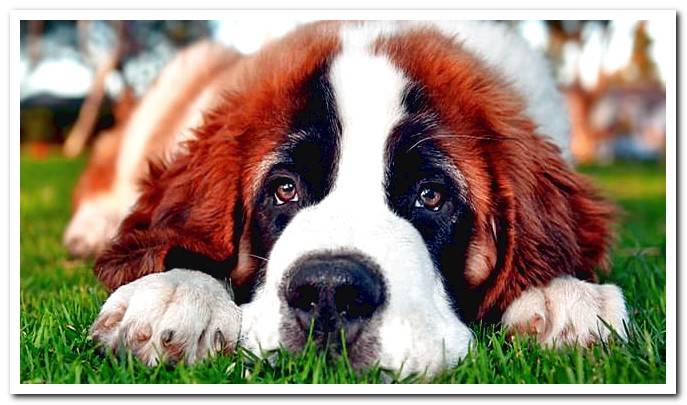 There is no doubt that dogs are the best friends of human beings, as evidenced by the fact that they accompany us in our lives, love us, protect us and even save our lives.
So we have compiled the most famous dogs in history, both from cartoons and real ones, so that you can meet them all and also get some interesting ideas if you are looking for a name for your puppy.
Index of contents
1

The most famous dogs in cartoons

2

The most famous dogs in cinema

3

Famous dogs in literature

4

The most famous real dogs in the world
The most famous dogs in cartoons
For children and not so children, the drawings have become a place where many dogs have become unforgettable, capable of remaining in our memory forever. These are the best known and remembered in the history of animation:
Pluto: Mickey Mouse's dog friend is the only character who is not humanized. He first appears in 1930 and his breed is believed to be in Bloodhound. It is characterized by being big and clumsy, as well as very funny.
Lout: Pierre Nodoyuna's partner in "Los autos locos". A dog of undefined breed that we know in 1968. His laugh is unmistakable and his antics unforgettable.
Scooby Doo: is he Great dane Shaggy's scary partner in the series that bears his name. His call is the hallmark of the series first broadcast in 1969. It has also been made into a movie.
D'Artacán: This character is based on the book by Alejandro Dumas, The Three Musketeers. The television series begins in 1981 and he is the protagonist, he is of a dubious race, perhaps a Gascony blue since he was born in that French region.
Little Helper of Santa Claus: is a Spanish Greyhound of careers that, after losing and being abandoned, is adopted by Bart Simpson in 1982. His destructive capacity and his innocence or simplicity stand out from him.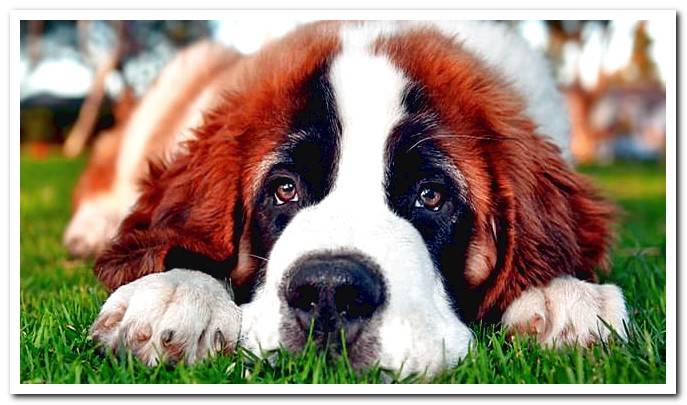 The most famous dogs in cinema
As in the previous section, animation and real dogs are the protagonists of numerous films for all audiences. We highlight the following famous names:
Queen and Gulf: The protagonists of the romantic story "The Lady and the Tramp", from 1955, are a distinguished female of the Cavalier King Charles breed and a mixed breed dog. The scene where they share a plate of spaghetti for a kiss is mythical.
Pongo and Perdita: are Dalmatians most famous on the screen and even have flesh and blood versions. The parents of the large family premiered in 1961 and their adventures to escape the evil Cruella de Vil have become a classic that continues to this day.
Beethoven: this huge Saint Bernard He has starred in several films since 1992. His hallmark is his enormous size and the large amount of slime that he is able to disperse as soon as he shakes himself.
Max: This is the Terrier protagonist of the movie "Pets", released in 2016 and focused on the adventures that a group of domestic animals live while their caretakers are absent.
Pancho: the dog that popularized the Jack Russell breed Terrier became famous by starring in Lottery commercials and also participated in numerous series and even has his own movie.
Rex: he is the most famous detective dog on television. A German shepherd as smart as a glutton. This Austrian series began airing in 1994.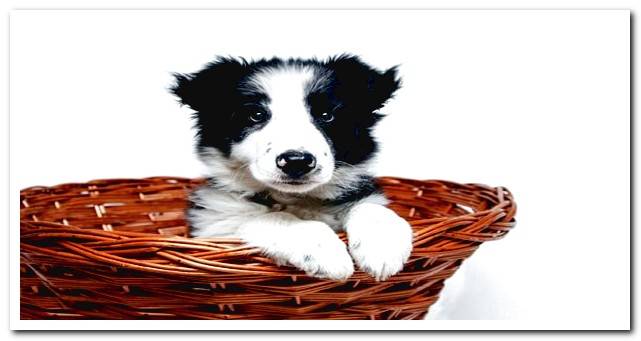 Famous dogs in literature
Arisen from the imagination of the writers, many of them have gone from paper to screen, such as the following:
Fog: the Saint Bernard of Heidi's grandfather, a story created in 1880 and multiplied in series and movies to this day. It is a dog as big as it is noble.
Snowy: the Fox terrier accompanying Tintin on his adventures was also born on paper in 1929 and, to this day, continues to generate interest.
Lassie: The most famous Collie began as a story published in 1938. Later it would go to the cinema and television, starring in movies and series.
Snoopy: Charlie Brown's partner passes for being a breed dog Beagle, characterized by its peculiar philosophy of life. It was unveiled in 1950.
Ideafix: the small dog that accompanies the adventures of Asterix and Obelix also began as a written history in 1959, going on to star in series and movies. It is said to be a Mini Schnauzer, despite its white color.
Odie: he is the naive companion of the cat Garfield. His breed could be Dachshund terrier. We met him in 1978 and he is still a current character.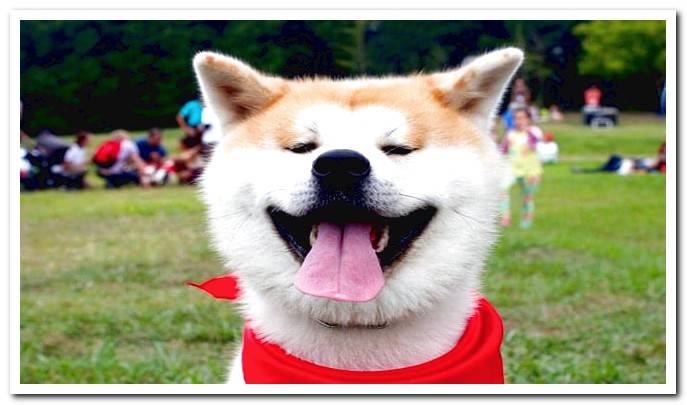 The most famous real dogs in the world
Real dogs, and not only those imagined by the creators, have moved us to become unforgettable, as the following names demonstrate:
 Laika: The famous space dog, mongrel, abandoned collection, died on a mission in 1957 (she was actually killed by NASA, since they knew she could not return). His memory has survived.
Balto: this Husky He is considered a true hero because, through the snow, he managed to get a vaccination game to his destination to save the lives of the town's children. Her story was immortalized in a movie released in 1995.
Hachiko: a true symbol of dogs' loyalty to their humans. East Akita Inu received her caregiver, who arrived from work, always in the same place and at the same time, and there she continued to wait for him after his death and until the last of his days. A statue commemorates its delivery, also collected in a 2009 film.
Do you want to add one more famous puppy? Leave a comment and we will add it !!