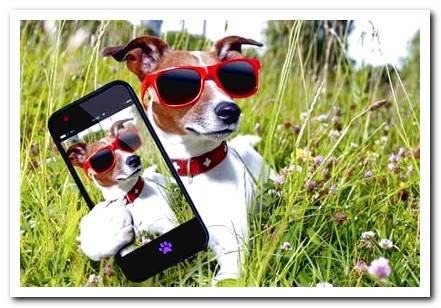 Surely you have already seen thousands of selfies of your friends, famous people or even politicians…. But have you ever seen the best dog selfies?
A Selfie is an image / photograph that you take of yourself, a trend that came into play on all social networks on the Internet relatively recently.
Every day there are more (thousands and thousands) who add to this fashion every day, so if you have a good selfie of your dog, do not hesitate to send it to us by email (in the bottom menu of the web) or privately to our facebook and we will publish it so that everyone can enjoy it;).
Here we leave you the best Dog Selfies of the moment !!