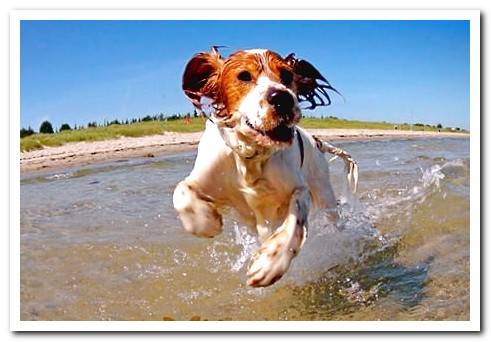 With the arrival of spring and high temperatures, dog bans begin to flourish in most Spanish beaches, a great injustice suffered by those of us who want to share a nice day at the beach with our dog.
We fail to understand how dog-friendly beaches in the winter might put these bans in the summer. We understand that the influx of people increases to unsuspected levels, mainly in the months of July and August, but we believe that a special area for dogs should be enabled on all beaches.
It already happens with surfers and people who practice water sports, which have pieces of beach specially reserved for them. Applying the same rule for dogs would be as simple as writing it down on paper and authorizing it.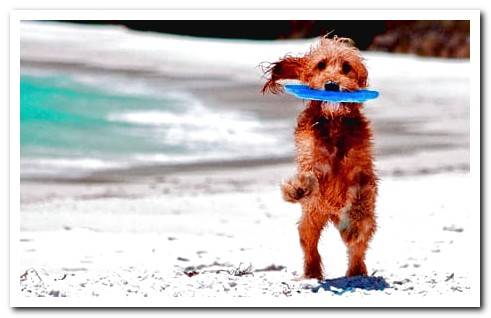 BEACHES DOGS ALLOWED IN SUMMER 2018
Increasingly, the autonomous communities that understand the problem of having a dog and not being able to share a refreshing beach day with it, that is why they are gradually enabling beaches that are little traveled by tourists.
Enjoying a fantastic day at the beach with our dog is now a reality in most of the coastal area of Spain. However, we must comply with a series of regulations to guarantee the well-being of all those who attend these beaches.
To see the closest beaches to your town, click with the mouse on the blue signs on the dog beach map. You can enlarge the map by giving the plus sign (+) and reduce it with the minus sign (-).
Dog beaches are already a reality that we can all enjoy, although if you are looking for total freedom with endless sandy beaches, perhaps visiting the Landes on the French west coast is also an excellent idea.
Spain has a lot to learn from France in terms of animal respect, mainly with dogs, who are even allowed to enter bars and restaurants where they are free to drink and eat, so that they can accompany us at all times.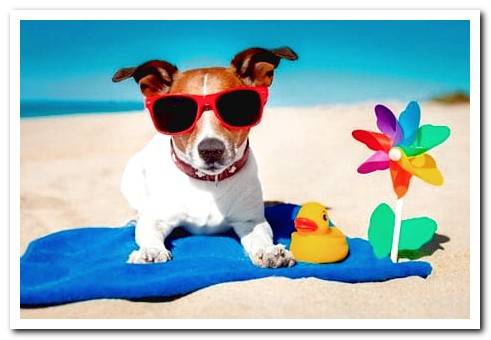 RULES ON BEACH ADMITTED BEACHES AND RECOMMENDED CARE
There are a series of basic rules that guarantee the care of the beach, the coexistence and the well-being of the dog that we all must comply with. Failure to comply with these rules can entail an economic sanction and expulsion from the beach for both our dog and us.
Dogs must be on a leash once they get out of the water.
The dogs listed as PPP they cannot go loose or muzzle under any circumstances. Both in and out of the water.
We must collect the feces of our dogs on the beach.
We must prevent our dog from urinating near other people who are enjoying the beach.
We must prevent our dogs from disturbing other people who visit the beach.
We all know that when there is no danger of disturbing other people, it is common to release the dogs to play with them for a while in the sand or to let them run as they please. However, it should be noted that there are plainclothes police visiting these beaches and they can fine us for breaking the rules.
Something to have very, very much in mind if we have a dog classified as dangerous, since the penalties can exceed three thousand euros and may mean that the custody and license of the dog are withdrawn.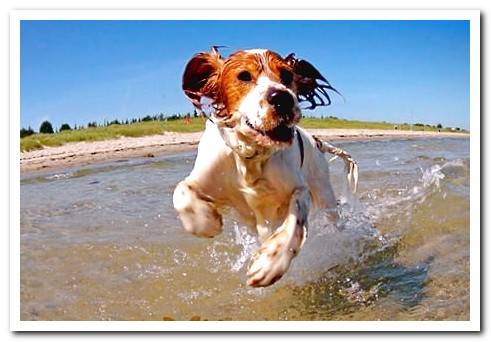 Basic tips for going to the beach with a dog
Bring an umbrella so that your dog can take shelter in the shade and avoid suffering from heat stroke. Very common in dogs that visit beaches due to excess exposure to the sun. We recommend you read: Symptoms of heat stroke in dogs.
Bring fresh, sweet and drinkable water to put it in a drinker under the shade of the umbrella available to your dog, he must have water at his disposal at all times.
Do not let your dog drink sea water, salt water causes diarrhea, vomiting and in very serious cases even death. Dogs should only drink fresh water, just like us.
Bring bags to collect your dog's droppings.
Do not feed your dog or let him drink a lot of water at once if he has exercised a lot, to avoid suffering a stomach twist.
Do not leave your dog in the sun for a long time, they love to sunbathe but the heat can kill them, it is not a joke.
Prevent your dog from going deep into the sea, sometimes playing for a ball they can exhaust themselves swimming and drowning.
Do not let your dog bathe if the sea is rough or dragging, your dog would be in danger.
How you see are all common sense advice, but many times we forget to apply due to missteps. Your dog's safety comes first, fun comes second.
If you liked the article and found it useful, help us keep the web going! : Give "Like" or Share it on social networks 🙂 Thank you!